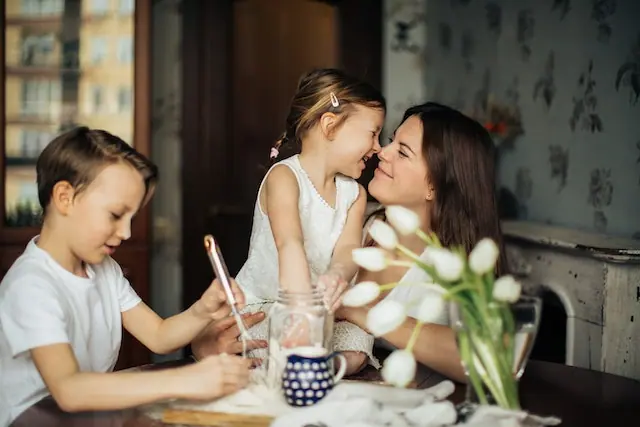 A Comprehensive Guide to Effective Co-Parenting
Deciding to co-parent with your ex can be a daunting prospect, especially if you have not heard much about effective co-parenting before or know anyone who co-parents their children. However, co-parenting does not have to be a constant struggle until your child is an adult. Here are some of the top tips that you should follow to co-parent effectively with your former partner.
Do Your Research
The top step that you should take before you do anything else is to research effective co-parenting and what it entails so that you know exactly what you agree to. While you are researching co-parenting, you should also investigate the different types of parenting and co-parenting styles that are around. For instance, if you are going through a high-conflict divorce, you might opt for parallel parenting, where you have little to no contact with the other parent in your children's life. While you are doing your research, you should try to get first-hand accounts, as well as insights from professional psychologists and others who can help you make up your mind and develop a parenting plan that works for both you and your ex.
Get Support from Family
Co-parenting can be daunting, especially in the first weeks and months when you are adapting to being essentially a single parent for 50% of the time. However, it can take a village to bring up a child. To make sure that you are not struggling alone with your kid, you should consider getting support from the people who love you and your kid best, such as your family. By asking your family for help, such as aid with chores and babysitting, you will be able to take some of the strain off yourself and will be able to enjoy the time that you have with your kid more. This can also help you to get used to your new situation gradually and can be especially useful if you work full-time.
Look at Professional Services
When you are beginning to co-parent a child, you should also look into the professional services that are out there and that have been designed to help you. For instance, it is possible to find services that provide effective co-parenting counseling, as well as advice and strategy sessions. These services can help you to make a co-parenting plan, deal with your emotions, overcome challenges, and ensure that you and your ex are on the same wavelength when it comes to the kids. They will also be able to ensure that you are co-parenting in a way that offers a positive experience for your children. If you would like to try out this kind of service, you should consider heading to twohealthyhomes.com to see what they can offer you.
Communicate Well
However, the most important step that you can take toward successful co-parenting with your ex is to communicate well. Good communication is key to excellent co-parenting as it will prevent you from getting your wires crossed, can prevent miscommunication, and can ensure that someone is always there for your kids. Good communication can also help you to be more organized and can make the process of effective co-parenting less confusing and difficult for your children. This means that you should try to carve out time to talk to your ex about the arrangements that you currently have and what is going on in your children's lives. By communicating well, you will also be able to come to a decision together about large issues and face any challenges as a team.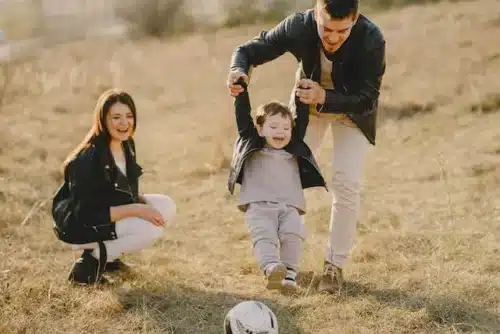 Share Out Responsibilities
When you are trying to co-parent effectively with an ex, you need to make sure that you share the responsibilities of having a child between you. This will prevent one parent from feeling as if they have to carry out all the discipline and boring, everyday tasks, while the other parent is the fun parent that your children have a good time with. For instance, you might split chores such as taking your kids to clubs and societies. You should also make sure that each parent buys their fair share of items for the child, such as clothing, and that you are each flexible when it comes to making arrangements for exciting trips and activities for your children. For instance, if your ex wants to take your kids to the zoo, you should try to make this possible for your kids' sake.
Plan for Holidays and Occasions
You should also plan fairly for holidays and special occasions. For instance, if your ex's birthday falls on your weekend with the kids, you should consider changing the days that your kids come to you that week. Although large holidays can be contentious times for co-parenting families, especially if the kids want to be with both their parents, you should try to ensure that your kids spend time with each side of the family over the period and that you make arrangements far in advance so that you and the kids have realistic expectations for the event. You should also try to compromise when it comes to large events to make sure that everyone gets time with each other and to prevent any resentment from building up.
Read More: Benefits of Swimming Lessons for Your Children
Have a Positive Relationship
Even though you are no longer a couple, this does not mean that you cannot have a positive relationship with your ex, at least to the extent that you can co-parent amicably. However, this might not be the case if you have experienced abuse or other mitigating circumstances. Having a positive relationship with them is important as this can alleviate the emotional stress of the separation from your kids and can ensure that you are able to work together to bring them up. This can also stop your children from being in the middle of conflict all the time.
You should make sure that you do not refuse your ex's requests out of spite or simply to aggravate them, and you try to be understanding of any flexibility that they ask for unless this is a pattern of behavior. You should respect them and their opinion, make an effort to be civil to each other and ensure that each person is listened to.
Co-parenting can be extremely difficult at first, especially if you are not on good terms with your ex-partner or you do not have a plan in place. However, by putting in place certain measures, such as communicating with your ex well, getting support, and doing your research about co-parenting, you will be able to make it work for you and will ensure that your kids are able to enjoy a stable and loving childhood even after your divorce or separation.