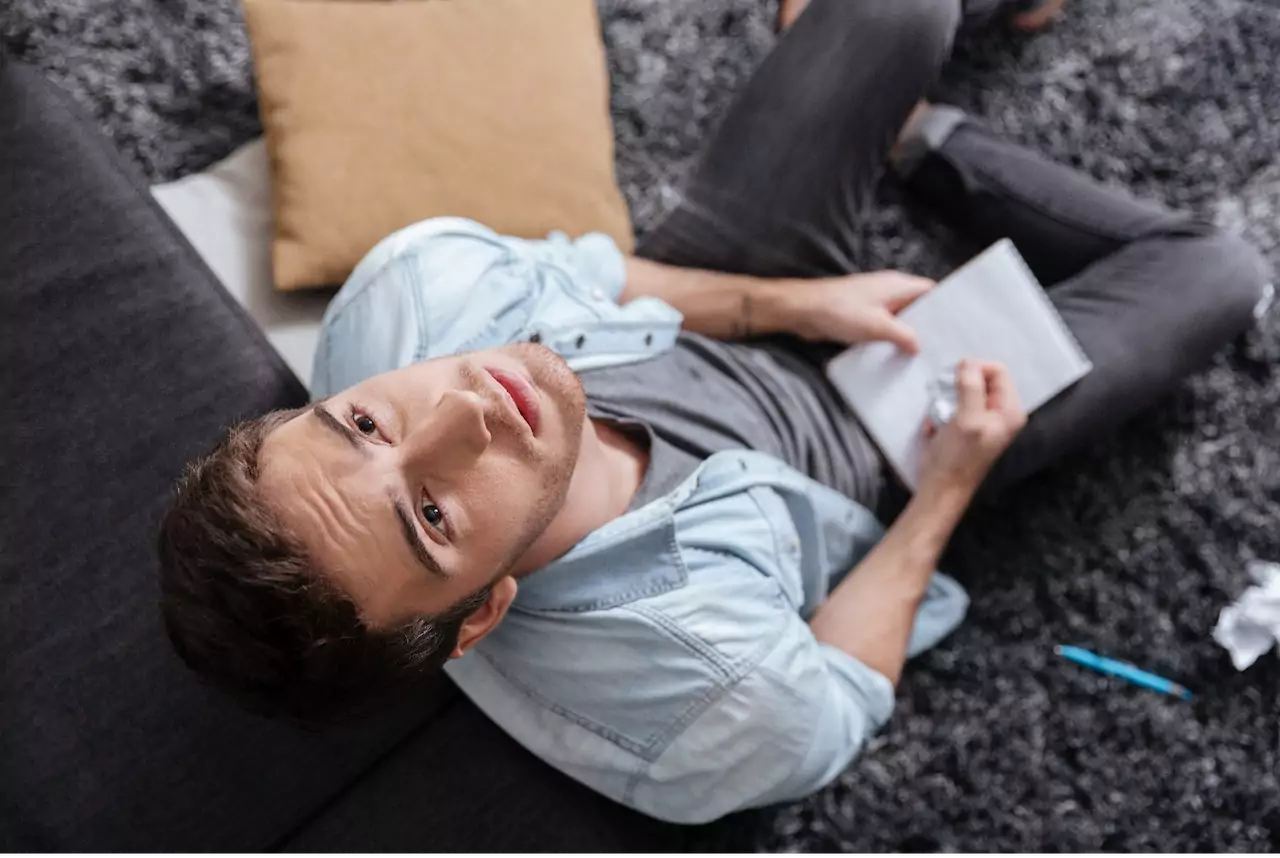 How to Effectively Write a Blog Post a Step-By-Step Guide
Do you want to start a blog but don't know where to begin? Are you unsure of how to write a good blog post outline? Blogging is a great way to get your thoughts and connect with others. It's also an effective way to promote your business or brand, learn new information, and build relationships. Above all, it can also be a great way to make money. However, writing a blog post can be daunting if you're not used to it. This article will teach you the basics of blogging, from finding a topic to promoting your content.
When you are thinking about how to write a blog post outline, the first thing you need to do is consider your audience. Who are you writing for, and what do they want to know? Once you have a good sense of what your audience wants, it's time to start planning your content.
As a general rule, there is no one-size-fits-all answer for how to write a blog post outline, as the best approach will vary depending on your topic and audience. However, you can take key steps to ensure that your post is well-written and engaging.
Decide what you want to write about. The best way to determine what to blog about is to consider what interests you and what you know about. Choose a topic that you can write about regularly, and that has the potential for generating traffic.
To write an effective blog post, you must develop an idea for a topic. You can either develop your ideas or find inspiration from other sources.
Create a catchy headline. The title of your blog post is important because it's the first thing people will see when they search for information online. Make sure it's interesting and accurately reflects the content of your article. You need to develop a catchy headline that will draw people in. The headline should accurately reflect the content of the blog post but, at the same time, will grab your readers' attention.
After you have come up with a headline, you need to create an outline for your post. The outline should include the main points you want to cover in your post. This will help you organize your thoughts and ensure that your post is well structured. Your outline can also be as simple or detailed as you like, but it should at least include the main points you want to cover.
Write a brief introduction. The introduction should introduce the topic of your article and explain why it's important or interesting. Copywriting frameworks and formulas such as AIDA or Attention, Interest, Desire, and Action are highly encouraged. You can also use some call-to-action phrases by introducing a problem, asking the main questions, agitating the audience, and showing the solution.
Then, start writing the body of your post. Be sure to use concise, easy-to-read language and make sure each sentence contributes to the overall point you're trying to make. When writing your blog post, try to keep it short and sweet. People generally don't want to read long blocks of text, so break up your content with headings, subheadings, and lists.
Think you're done after writing your post? Not so fast. Before hitting publish, take a few minutes to proofread your work. This final step can make or break the effectiveness of your post.
Poor grammar, spelling, and typos can distract readers and make your content difficult to follow. Worse yet, they can make you look unprofessional. So take the time to proofread your work—it's worth it.
Here are a few tips for effectively proofreading your post:
Read it out loud. This is a great way to find mistakes in your writing and awkward sentences and phrases.
Use a tool like Grammarly or Hemingway App to help you catch errors in grammar and style.
Please print out your post and read it offline.
Where to Write a Blog Post That Engages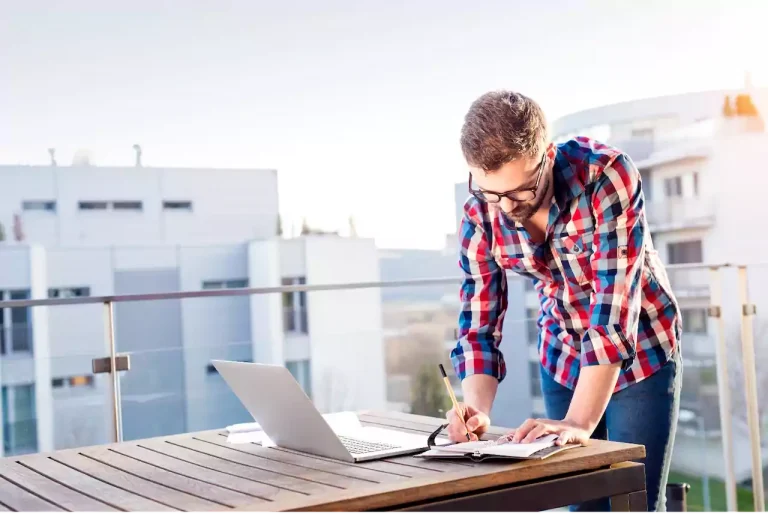 When it comes to where to write a blog post outline that engages, you want to consider your audience. You want to think about what will capture their attention and keep them coming back for more. You can write your blog post outline in a few different places to help engage your readers.
One way to engage your readers is by writing about current events. Readers are interested in what is happening worldwide and want to know what others think about these events. Writing about current events can help start a discussion and get people thinking about the issue. This will help keep your readers interested in what you have to say because they will be able to relate to what you are writing about.
Another way to engage your readers is by asking them questions. When you pose questions in your posts, it encourages readers to respond with their thoughts and opinions. Ask them their opinions on current events or topics you discuss in your blog post outline. This will help get them involved in what you say and make them more likely to come back and read future posts.
Another option for writing a blog post that engages readers is to write about a topic that is personal to you. Writing from your own perspective allows readers to get to know you and your thoughts on various topics. Additionally, sharing personal stories can help connect with readers emotionally.
Here are some great frameworks that all engaging blog posts have:
Start with a question or statement that will interest your readers.
Write about topics that you are passionate about.
Be personal and honest in your writing.
Share stories and examples from your own life.
Use images, infographics, and videos to break up your text and add visual interest.
Use social media to share your blog posts with a wider audience.
Write for your target audience, and consider their needs and interests when choosing topics to write about.
Use interesting facts or statistics.
Write about something controversial.
Ask your readers for their opinions.
Use humour liberally.
Indeed, there are many options for where to write a blog post outline that engages readers. But with a little creativity, you can find an audience and create content that keeps them coming back for more.
Top Tips for Writing a Blog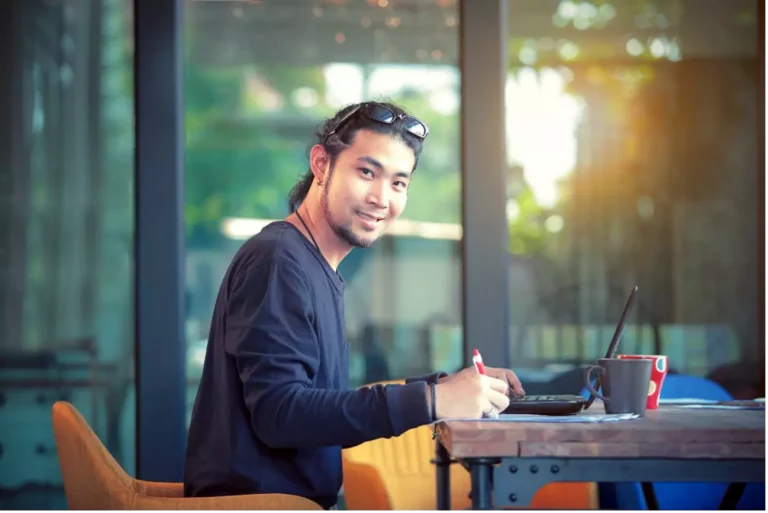 When you're writing a blog, it's important to keep your audience in mind. What are they interested in? What do they want to know? When you're just starting, it can be not easy to know how to write a blog. Here are some tips to help you get started:
Plan your posts. This will help you stay organized and ensure that your blog is well-rounded.
Write for your audience. Keep in mind who your readers are and what they're interested in.
Be personal and honest. People want to read blogs that are authentic and relatable.
Use keywords strategically. This will help improve your blog's SEO ranking.
Be consistent with your posts. Regularly publishing content is key to building an audience and keeping them engaged.
Use images and videos wisely. They can add visual interest to your posts and make them more engaging for readers.
Blogging is a great way to share your content with the world, but it's important to remember that not everyone is interested in the same things. When writing a blog post outline, it's important to tailor your content to fit the needs of your audience. Here are a few tips for doing just that:
1. Research your audience. Before you start writing, take some time to research who your audience is and what they're interested in. This will help you craft content that is relevant and interesting to them.
2. Write for humans, not search engines. When writing your content, forget about trying to please search engines and focus on writing for humans instead. This means using language that people will understand and ensuring your content is engaging and useful.
3. Use keywords wisely. Use keywords relevant to your topic to help people find your blog online.
4. When starting a blog, it is important to have a plan and stay organized. Decide on a topic or topics you want to write about, and then devise a schedule for yourself.
5. Make sure that your posts are well-written and informative. This means taking the time to research your topic and write in an interesting and engaging style.
6. You should also ensure that your blog is visually appealing, with headers, images, and formatting that help draw the reader in.
7. Be sure to promote your blog regularly on social media and online and engage with your readers by responding to comments.
8. Keep track of your stats to see how well your blog is doing and make changes as needed.
Write in a clear, concise style that's easy to read.
Make sure your blog posts are well-organized and well-written.
Give readers something valuable or interesting to think about.
Share your unique perspective on things and offer fresh insights into your topic.
Be consistent with the tone and style of your blog posts.
Can I Make Money Writing Online
You can make money writing online, but it won't be easy. The best way to make money from writing is to find a niche where you can provide valuable content to readers. You can then sell advertising or use other methods to monetize your site. There are many ways to make money writing online, but it takes time and effort to find a profitable strategy.
Many people want to know if they can make money writing online. You can make money writing online, but it depends on your approach. There are a few ways to make money online, including freelance writing, copywriting, and blogging.
To be successful as a freelance writer, you'll need to build up a portfolio of clips and develop relationships with editors. As a copywriter, you'll need to be able to write persuasive sales copy that converts readers into buyers. And as a blogger, you'll need to attract an audience and generate traffic and advertising revenue.
There are many ways to make money writing online. You can find freelance writing jobs or write articles for websites and publications. You can also start your blog or website and sell advertising or products.
The best way to make money writing online is to find a niche market and specialize in writing about a specific topic. This will help you build an audience of readers interested in what you have to say. You can also promote your work through social media and other online channels.
If you are willing to put in the time and effort, you can make money writing online. Just be sure to research the market and find a profitable niche with a growing audience.
Websites That Pay for Writing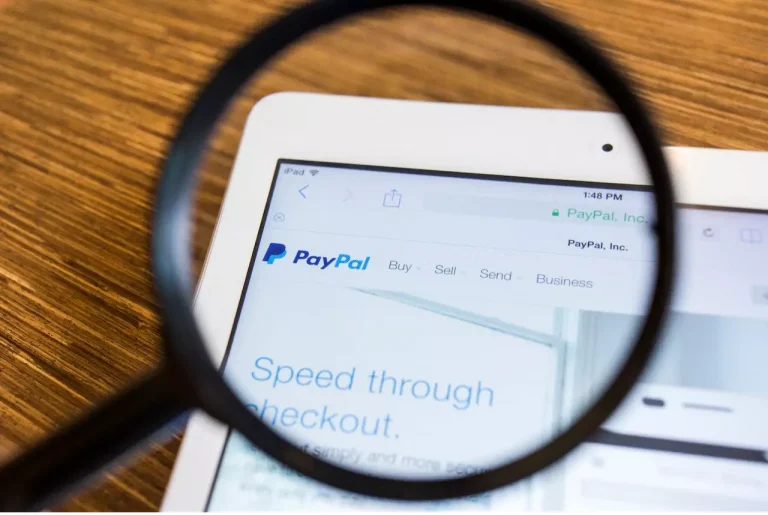 Many websites pay for writing. This can be a great way to make money from home or make some extra money. Some of these websites include:
1. Contently
This website allows you to bid on writing projects. You can choose the projects you want to work on and get paid when the project is complete. This can be a great opportunity for freelance writers looking for more work. The website also has a blog where you can find helpful tips for writing and freelancing.
2. Upwork.com
This website allows you to find freelance writing jobs. You can submit a proposal for the job, and then you get paid once the job is complete. Upwork also has a system where you can rate your clients, and they can rate you. This helps to ensure that both the client and the writer are satisfied with the work that is done.
3. iWriter.com
This website allows you to write articles for people who need content written. You get paid per article, and there are no fees associated with this site. This can be a great way to make extra money or build your writing portfolio. The website is easy to use, and you can start writing articles immediately.
4. ProBlogger
This is a website that pays writers to write articles on various topics. The website pays $0.50-$10 per word, depending on the length and complexity of the article. The website is a great resource for writers looking for paid opportunities, making it a great resource for both new and experienced writers.
5. Fiverr
It is another website that pays writers to write articles on various topics. The website pays $10-$100 per article, depending on the quality and length of the article. This can be a great way to make some extra money, especially if you are a good writer.
6. PeoplePerHour.com
It is an online marketplace that connects freelancers with businesses and individuals who need writing services. You can browse job postings and apply for assignments that interest you. If selected, you will be given a project brief and expected to submit a proposal outlining your action plan. Once the client approves your proposal, you can begin working on the project. You will submit it to the client for review when it is complete. Once approved, your payment will be released.
7. Medium
Another great option is to write your post on a site like Medium. This platform has a built-in audience of millions of people looking for new content to read. And because Medium is such a popular site, your post will get exposure to lots of potential readers.
8. Nothing beats the good old-fashion way
To create a blog on your website with your own domain. This gives you complete control over the design and layout of your blog and allows you to include your unique branding. Plus, you can drive traffic to your blog by promoting it on social media and other websites or embedding Google Adsense. Your profit will be limitless depending on the value your website produces.
Overall, several websites pay for writing. These websites allow writers to write articles on various topics and get paid for their work. The pay varies depending on the website, but it can be a good way to make some extra money.
Conclusion
In conclusion, writing a blog post can effectively share your thoughts and ideas with others. By writing regular blog posts, you can help improve your website's SEO and increase your traffic. Moreover, following the steps outlined in this guide, you can create an informative and engaging post. It just takes a little bit of practice and following these simple steps.
So what are you waiting for? Start writing and get started today!