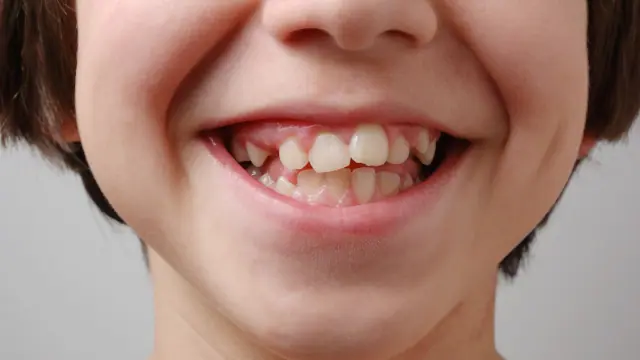 8 Signs of Misaligned Teeth & Jaw & Why You Should Get Treatment
Do you suspect that you might have misaligned teeth and jaw? It's a relatively common oral problem many individuals suffer from without ever realizing it. But here's the thing: if your jaw is out of place, it can cause a slew of oral health issues, gravely harming your dental and overall well-being.
A misaligned jaw can also look like uneven teeth and a misaligned bite. So, how do you certainly know you suffer from a misaligned jaw, teeth, or both? In this piece, the 8 tell-tale symptoms of an uneven jaw are mentioned, along with the reasons why correcting any misalignment in the jaw can be a game-changer.
8 Signs You Might Have a Proper Jaw Misalignment
There are various indicators that you may require a bite correction. The following are the top nine: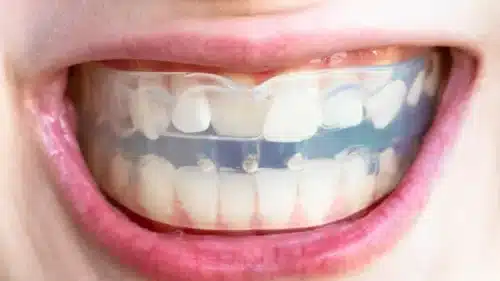 1.  Speech Issues
Speech issues are one of the first indicators that your jaw is misplaced. Because of the misalignment of your jaw, you may have difficulty pronouncing certain words or sounds. This might be aggravating, especially if you must communicate regularly for work or social reasons.
2.  Difficulties With Biting or Chewing
Biting and chewing difficulties are another indicator of jaw misalignment. You may find it difficult to grind into particular meals without feeling a bit of discomfort. You may also need to eat on one side of your mouth to eat without pain. Eating might become a difficult and unpleasant experience as a result of this symptom.
3.  Grinding
When your jaw is misaligned, your teeth may not fit together correctly, causing grinding and clenching. Thus, teeth grinding, commonly known as bruxism, is a typical sign of jaw misalignment. This might result in further dental issues such as headaches, uneven teeth, and jaw discomfort. If you routinely grind your teeth, you should get treatment soon.
4.  Headaches
Sometimes, jaw misalignment can lead to headaches. When your jaw is misaligned, it puts pressure on your muscles and nerves, resulting in headaches and migraines. If you get recurrent headaches without any other explanation, you should evaluate whether a misaligned bite is to blame.
5.  Sensitivity to Tooth Decay
Do you feel tooth sensitivity often? It can be due to misaligned teeth or jaw. This is because when your teeth are misaligned, they can put pressure on each other, causing sensitivity and discomfort. This might make consuming overly hot or cold foods difficult, leading to everyday inconvenience.
6.  TMJ Disorder and Misaligned Bites
TMJ is a syndrome that affects the joint that links your jawbone to your skull. When your bite is out of place, it can exert pressure on this joint, resulting in TMJ and other disorders. Jaw discomfort, clicking or popping sounds when you open your mouth, and difficulties expanding your mouth wide are all symptoms of TMJ.
7.  The Clench Test
The clench test is a quick technique to see if there's a teeth or jaw misalignment. Close your mouth and bite down first. Next, try moving your jaw from side to side. Your bite is probably uneven if you experience any discomfort or if your jaw snaps or pops.
8.  Facial Appearance Alteration
Yes, a misplaced jaw might alter your facial appearance in some cases. Your face may appear asymmetrical, or your chin may appear to be receding. This can have an impact on your self-esteem and general quality of life. This is when you should immediately address your misaligned bite.
Read More: 9 Reasons You Need To Visit An Orthodontist
3 Advantages of Bite Adjustment
Now that you are well aware of the symptoms of jaw misalignment, let's look at the advantages of correcting any misalignment in the jaw.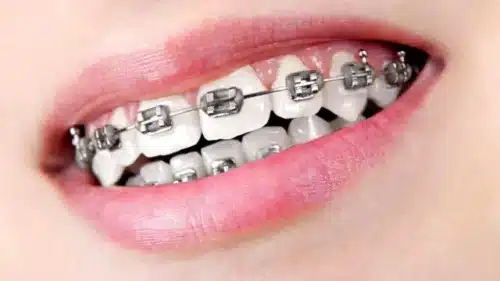 1.  Pain and Discomfort Alleviation
The most evident advantage of bite correction is pain and discomfort alleviation. Gradual or sudden jaw misalignment can put a strain on your muscles and nerves. This pressure usually results in headaches, jaw discomfort, and other issues. You can reduce these symptoms and enhance your overall oral health by altering your bite.
2.  Better Oral Health
Improved oral health is one of the most significant advantages of bite correction. When your teeth and jaw are properly aligned, you are less likely to suffer from oral health issues such as tooth decay, gum disease, and even tooth loss. You can keep your smile healthy and your bite functional by correcting the misalignment.
3.  Ease in Eating
Finally, modifying your teeth and bite alignment can make eating more convenient and comfortable. When your bite is misaligned, it can make some meals difficult to eat and create discomfort while chewing. On the contrary, eating becomes delightful by changing your bite.
In a nutshell, having a misaligned jaw and teeth can cause many problems that can affect your oral health and overall quality of life. So, are you experiencing any of the symptoms mentioned in this article? If so, seeking treatment to correct any misalignment in the jaw as soon as possible is essential to prevent any future jaw and bite discomfort.
Adjusting your bite can do wonders for your dental health, relieve pain and discomfort, and make eating a more enjoyable experience.
---
Author Bio: Dr. Satish Pai is an orthodontist and Ivy League-trained dentist who has served as a faculty at Columbia University. He believes a perfect smile makes a person look great and feel great. As the founder of Putnam Orthodontics and a Partner at Brite Orthodontics, he is dedicated to providing the best orthodontic treatments to his patients. He also writes to educate people about orthodontics, the importance of correctly aligned teeth, and good oral health. In his free time, you can find him golfing, doing yoga or surfing, and spending time with his family.