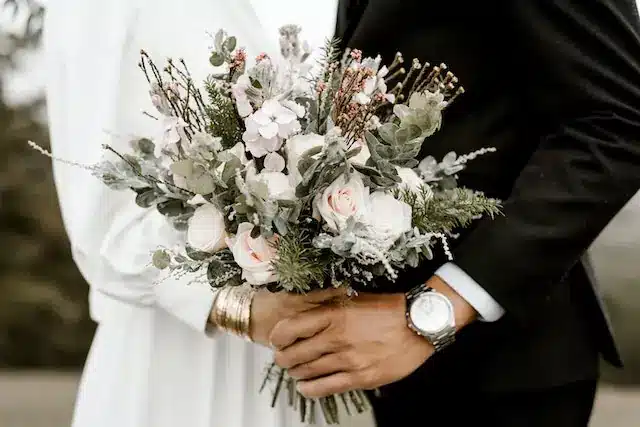 Want Your Wedding to Go Smoothly? Try These 10 Tips
No couple wants their wedding to be completely chaotic. The amount of time, energy, and money a wedding requires means that it's natural for you to feel some pressure for your special day to go smoothly. However, this takes thoughtful wedding planning tips to pull off successfully. If you can relax better knowing that everything is organized in advance and with plan B just in case, you'll appreciate the following ten tips.
1.  Give Yourself Plenty Time to Plan
Trying to arrange an event in a hurry is possible, but rarely successful. If your wedding day going smoothly is a priority for you, rushing won't help. Instead, choose a date far enough in the future so that you have plenty time to make and adjust your plans. Sometimes the unexpected will occur and you'll need to adapt. Time is a valuable resource that will help you do this.
2.  Outline Your Budget As Soon As Possible
The sooner you have a clear idea of what your budget is, the sooner you can truly start planning. Even small weddings can cost a lot of money. It is an event in a person's life that often requires years of saving beforehand, so you need to make sure your money will be spent wisely. Write out your wedding essentials and research to find out the average cost of each item. This will help you approximate the cost and how to best divide it.
3.  Contact a Wedding Planner
If you have the funds to do so, hiring a wedding planner could be the best decision you make when it comes to organizing a smooth wedding day. These are experts who have planned many weddings before and understand the structure of such an important event. You may be confident when planning a party for your friends or family, but if you want to take the pressure off and still have a smooth wedding planning tips, a wedding planner is the person to contact. Look up reviews for different wedding planners online to find someone who understands what you're looking for.
4.  Hire a Professional Bartender
Unless you plan an alcohol-free wedding, a professional bartender will help make the day much easier. Instead of trying to figure out venue permissions and licenses, an outsourced vendor will simplify the process. When you choose professional bartending services for a wedding, your guests will notice and appreciate the added expertise. A good service will also be insured, and knowledgeable about how to treat your guests. You won't have to worry about making sure everyone's glasses stay full.
5.  Hire Vendors Based On Trustworthiness
Speaking of vendors, whoever you choose for your wedding needs to be reliable if you want the day to go smoothly. Don't hire any vendors if you can't find any positive reviews for them online. If you have friends or family who recently got married, ask if they could recommend any trustworthy vendors for your big day. You never know, the word-of-mouth connection might encourage them to give you a discount.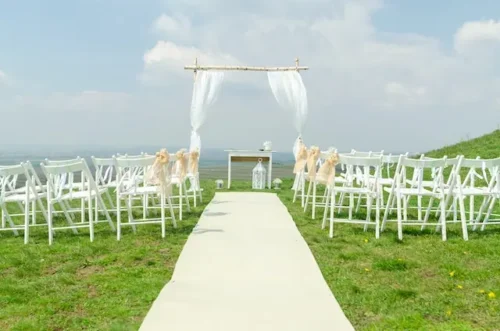 6.  Check Your Venue Ahead of Time
Whether your entire wedding is being held at a single venue or across multiple venues, visiting them more than once before the big day is important. This will help you fine-tune your plans for decorations, catering, and the timetable of the day. Consider how people will move through the space at each point throughout the event and discuss any potential obstacles with the venue management. You may also find it useful to hold a rehearsal for the wedding planning tips so you can pinpoint areas of friction that need to be smoothed out before the real event.
7.  Arrange Fittings in Advance
No matter what you or your partner are wearing, making time for at least one fitting in advance will prevent any sartorial disasters on your special day. If possible, allow your tailor several sessions to make adjustments to your outfit so that it fits perfectly. Especially if you plan to wear a gown or a suit, you will need plenty time for accurate measurements and alterations. This goes for any accessories or flower arrangements, too. Try on everything you intend to wear on your big day, including hair and makeup, so you don't have to cope with any unexpected surprises at the last minute.
8.  Don't Rely On the Weather
If any of your wedding is meant to be held outdoors, remember that even locations with normally predictable weather can surprise you. Just because somewhere is known for its year-round sunshine doesn't mean it might not rain on your wedding day. Regardless of the statistical likelihood, it's important to have a back-up plan in the event of a downpour. This might involve having a shelter nearby to protect you and your guests from bad weather or complimentary umbrellas so the rain doesn't interrupt your ceremony.
Read More: Unveiling the Extraordinary: A Guide to Planning an Unusual
9.  Taste-Test Your Catering
Choosing a caterer for your wedding can be one of the biggest challenges. Some couples see their special day as an opportunity to try something new while others want to enjoy their favorite dishes. Whichever way you prefer, make sure you have time to taste-test the whole menu before the main event. This gives you the opportunity to mention any changes you'd like to make to your caterers. There is no point in having a disappointing meal on your wedding day when you can easily avoid this with a bit of simple preparation and forethought.
10.  Don't Let Imperfections Get You Down
No matter how hard you try and how thoroughly you plan, your wedding day may not go completely smoothly. Sometimes there will be matters that you just can't control. The key is to remember what is truly important; celebrating your love and sharing it with your nearest and dearest. If there are occasional hiccups throughout the day, don't let them negatively impact your mood. Instead, appreciate that everyone's wedding is unique and memorable in its own right. When you reflect on your photographs and relive the memories, you will either forget the small mistakes or look back on them fondly. Sometimes perfection is less about your wedding going smoothly and more about the precious moments that make up the day.
Every couple dreams of their wedding day going according to plan, but this high expectation doesn't materialize out of nowhere. You need to be ready to put in hard work and time if you want a best wedding planning tips that goes smoothly from start to finish. Outside help like a wedding planner and bartender, checking your venue, and making a backup plan for the weather will help you plan the wedding of your dreams.