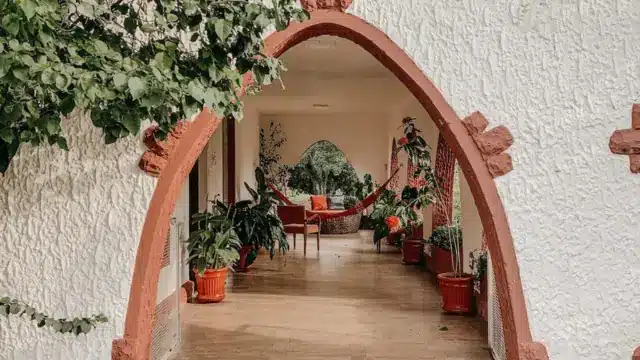 Reclaiming Calm: How To Make Your Home A More Relaxing Space
Do you sometimes find yourself feeling stressed at home? The home should be somewhere you can relax, unwind, and enjoy your free time, but often, homeowners find the house a major source of stress. This is understandable if the house is cluttered and chaotic, but addressing this issue is important as it could affect your mental and even physical health. By making your home a more relaxing place, you should be able to improve your mood, find it easier to relax, and enjoy spending time at home. Interested? Here are a few of the best ways to make your home a more relaxing place.
Declutter
First, you should declutter the home. Studies show that clutter can create stress and impact your mental well-being, so you should go through each room of the house and get rid of what you no longer want or need. You might even be able to make good money by selling your unwanted possessions. You should also have smart storage solutions for each room of the house so that you can keep areas tidy while having easy access to the things you need.
Deep Clean
Similarly, it can be hard to relax in a home that is unclean. It is worth performing a deep clean of the entire house, which can be a therapeutic activity in itself. Once you have performed a deep clean, you should get into the habit of cleaning the house regularly and performing a few deep cleans throughout the house each year. For many homeowners, cleaning the house is a stressful and time-consuming chore – if this is the case, you should split tasks up among the family or hire a cleaner if you can.
Maximize Natural Light
It is difficult to relax in a home that feels dark and dingy. Natural light can do wonders for both physical and mental health, so you will want to find ways to maximize the amount of natural light cascading through the home. There are a number of ways to do this, including:
Unobstructed windows
Adding skylights
Using light colors on the walls
Strategic placement of mirrors
Using sheer curtains
In addition to this, it is also a good idea to get air flowing through the home. This can create a more relaxing space, prevent rooms from becoming stuffy, and help remove smells from the home (more on this to come).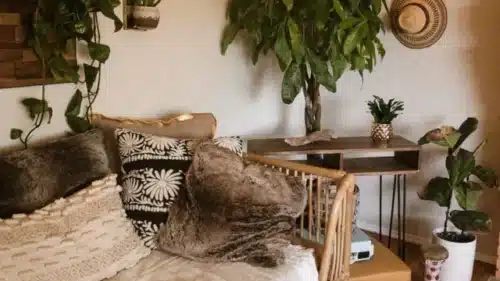 Add Plant Life
Nature is also known to improve our mental well-being, which is why it is a good idea to add plants throughout the house. This could help improve your mood at home and add color, life, and visual interest to the home. You need to ensure that you have a suitable space for the plant in the home and know how to properly look after the specific type of plant you have. For many people, looking after plants in the home can be a therapeutic activity and a new interest to add to their lives.
Use Neutral Colors
The colors that you use in the home can have a big impact on how you feel. It is worth reading about the basics of color psychology so that you can create the right kind of atmosphere in your home, but generally, it is best to use neutral colors on the walls. Neutral colors can be relaxing, plus they can also make rooms look and feel bigger and brighter. Additionally, neutral colors will always look good in the home and can provide a foundation for you to add color elsewhere, including with carpets, artwork, and furniture.
Add Comfortable Furniture
Speaking of furniture, you want to make sure that you have comfortable furniture throughout the home. It is hard to relax if you do not have cozy chairs and sofas, especially in the living room! You can also make areas like this more relaxing with the use of soft cushions and throws.
Create An Outdoor Space
You certainly want to have cozy indoor areas where you can relax and unwind, but you should not overlook the garden. Having a peaceful outdoor space can make a big difference to your mental wellbeing, especially during the warmer months of the year. You want to be able to enjoy being outside and surrounded by nature, but you also want to have a suitable area where you can relax. This is why having a patio/decking and comfortable garden furniture is helpful. You can then upgrade the space with exterior lighting, a heater, and decorative touches.
Hire A Certified Arborist
Following this, you also want to make your outdoor space with natural elements to improve your mental well-being and make the space attractive. This is why it is a good idea to hire a certified arborist who will be able to handle all of your tree requirements. A certified arborist will be able to trim and maintain your trees so that they remain healthy and look their best in your backyard. A certified arborist can also help with tree removal if you have a tree that is overcrowding the garden or one that has been damaged in a storm. Any kind of tree maintenance must be always handled by a qualified expert so that the work can be done safely to protect the tree and to achieve the best results.
Add Art & Personal Touches
It can be hard to relax in a home that does not have any art or personal touches, as it will feel cold and hotel-like. Therefore, one of the best ways to make your home feel more welcoming and relaxing is with the use of art and personal touches like family photos, books, and ornaments.
Read More: What to Do if Someone Breaks Into Your Home
Improve The Home's Smell
The impact that the smell of the home has on how you feel cannot be overstated, especially if it is an unpleasant smell! Bad smells in the home can easily occur when the home is not cleaned regularly, the waste is not taken out, or if laundry is not done often just as a few examples. Therefore, you first want to identify any bad smells in the home and address the cause of these. Once you have done this, you can then find ways to improve the home fragrance. There are many good options here, including:
Scented candles
Flowers
Plug-in air fresheners
Essential oils and diffusers
Incense
Air purifiers
If you often find yourself feeling stressed at home, it is worth trying a few of the above ways to make your home a more relaxing, peaceful, and comfortable space. This could greatly impact your mental well-being, mood, and entire life.