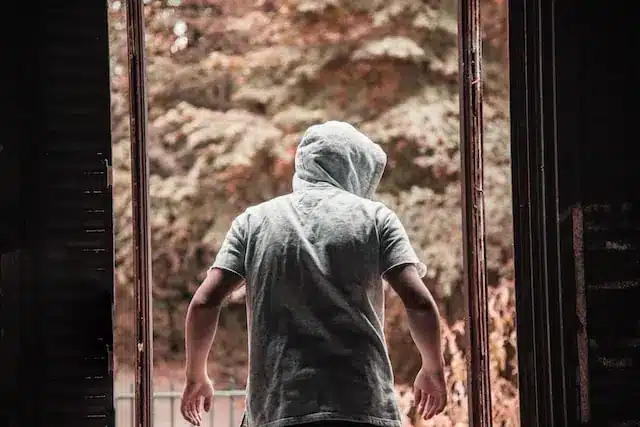 What to Do if Someone Breaks Into Your Home
Being burgled can be a terrifying time, especially if you and your family are in your home at the time of the breaks in.
Furthermore, with millions of break-ins and home invasions occurring across the country each year, knowing what to do has never been more important if the worst does happen.
From what to do if you suspect a burglar is still in your home to when to call your insurance company, read on to discover exactly what you should do if someone breaks into your home.
Leave the house immediately
Although in most cases of break-ins and home invasions, burglars will flee if they see or hear you moving toward them, sometimes they may remain in your home. If this happens, you need to leave your house immediately as they could directly threaten your family's safety.
Do not be tempted to try and apprehend the burglar yourself or interact with them in any way, as you don't know what they are capable of or their mental state.
Call the police
Once you and your family are safely out of your home, the next step is to call the police. You do not need to confirm that anything has been stolen from your home. Just that there is an intruder on your property and that you have left the house.
If you were not in your house when it was burgled, do not go in to call the police; instead, use your mobile phone or knock on a neighbor's door and ask to borrow theirs. You never know if the burglar may still be in your home; this is not a risk you should take.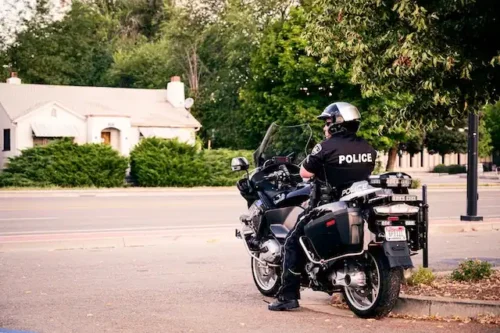 Do not touch anything
If you are still in your home, then you need to resist the urge to touch anything. Although some burglars wear gloves so that the authorities cannot find their fingerprints, not all do.
Fingerprints can be highly useful when it comes to prosecuting burglars and vandals, but they are delicate and can be easily destroyed. So you need to be super careful while waiting for the police to arrive.
If you notice anything that you think may belong to the burglar, make the police aware of this as soon as they arrive.
Wait somewhere safe
While you wait for the police to arrive, ensure you and your family are safe, such as in a locked car or a neighbor's house.
If you see any unfamiliar cars driving around or suspicious people walking near your home. Note their physical descriptions and license plate details if you can. Although this may not seem like important information, it could help police to track down the people who invaded your home.
Take an inventory
Once the police arrive and you are allowed back into your home, it can be a good idea to make a complete list of all the items that have been taken from your home. If possible, you should also include a description of each stolen item and its approximate value.
If any electronics have been stolen, then write down the makes, models, and serial numbers. These can be found in the manufacturer's manual.
If any damage has been done to your property, such as broken windows or doors, take pictures of this as it can be useful for your insurance claim.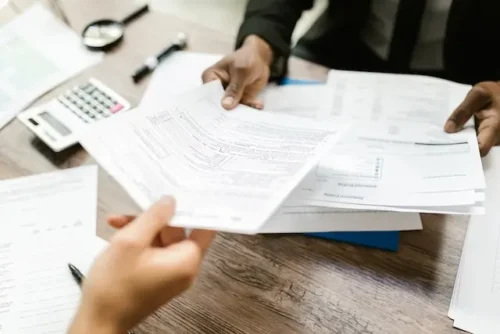 Call your insurance company
If you have home insurance or renters insurance, which hopefully you have, you should be able to get back a lot of the money from any items that were stolen from your home.
However, you first need to file a claim with them, typically within 24 hours of the incident occurring.
To make a claim, you need to make sure that you have given all the necessary details to the police. That too, before your insurance company can evaluate your case.
View security footage
If you have CCTV cameras in your home or a security system that records video footage. Then you may be able to view the incident first-hand.
It is worth knowing that watching this can be extremely distressing. So you may not want to put yourself through this process. Whether you watch the footage or not, make sure you give a copy of it to the police and to your insurance company.
That being said, if you can bring yourself to watch the footage. Then this can help you to identify security weak spots in your home and make any necessary changes.
Change the locks
Changing the locks on your home after a breaks in is always recommended. Even if the burglars did not break your current locks or steal your keys. Make sure that you choose a reputable Locksmiths such as LockOut247, who will be able to give you peace of mind that your home is properly secured.
Now is also the perfect time to review your current home security measures. And see how you can reduce your risk of becoming a victim of a burglary or home invasion.
What will the police do after a break-in?
Once the police have arrived at your home, they will carry out the following tasks:
Make sure that no one is still in your home
Take witness statements from you and your family and any other witnesses
Collect evidence such as fingerprints, items left behind, and any security footage
Compare the evidence with other local incidents to look for patterns
Question and arrest any potential suspects

How to prevent your home from being burgled
There are several preventative measures that you can take to prevent your home from being burgled or from a home invasion, such as:
Be careful on social media. Do not post pictures when you are on vacation or advertise the fact that you are away from home.
Keep valuable goods out of plain sight as these can attract opportunist thieves.
Post home security signs and make outdoor security cameras visible.
Be mindful of what you throw in the bin, such as the box of a brand-new flat-screen TV.
Disable location tags on your camera, especially if you regularly sell items on eBay or Craigslist.
Lock all your windows and doors, even if you are at home, where possible.
Invest in motion sensor lights to deter thieves and vandals.
Secure your doors properly, ideally with an electronic door lock.
Make friends with your neighbors and agree to be vigilant for each other.
The Bottom Line
When someone breaks into your home, it can have devastating effects on the entire family. Not only may you have had items of value and sentiment stolen from your home but someone has violated your safe space.
If you are struggling with the effects of a burglary or home invasion, you may want to consider getting victim support via your local police force. It can also be helpful to invest in a new security system to help put your mind at ease.