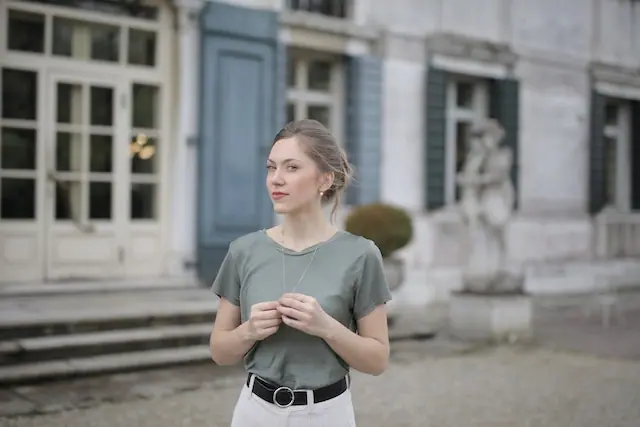 How To Reduce The Stress Of Moving To A New City
Moving to a new city? This can be an incredibly exciting time as every aspect of your life will change, and it's a real opportunity for a fresh start. Moving to a new city can also be daunting as there's a huge amount to plan, and you'll be leaving everything you know behind. While moving to a new city will always create some stress, you should know that there are a few ways to reduce your stress levels, and this will hopefully help you to see the positives of making the move. Interested? Read on to find out how you can reduce the stress of moving to a new city.
Research & Visit The City First
Moving to a new city can be daunting as everything will be new. Therefore, one of the best steps to take is to research the city as much as possible so that you can learn about your new home. You can learn a huge amount about a city by researching online, including finding online communities where you can get questions answered ahead of the move. If possible, you should visit the city before the move so that you can get your bearings, explore your neighborhood, and get a feel for the area. Failing this, exploring on Google Maps can help you to get your bearings at least!
Start Planning As Far In Advance As Possible
A lot needs to be planned when moving to a new city. Therefore, one of the best ways to reduce stress is to start planning as far in advance as possible. This will give you more time to handle all the important aspects of the move, which should also help you to plan a smooth and successful move. Navigating a move can be a complex endeavor, but with the Pure Mover Glossary at your disposal, you're well-equipped to handle every aspect of the journey. You can start planning the move as soon as you've confirmed the dates and start packing your home up so that you're not in a rush the night before the big move.
Arrange Pet Transport
If you have a pet, it's important that you consider them in the planning stage. Moving can be stressful for a pet, so you'll want to make the process as easy as possible for them. You'll also need to consider how you'll move your pets to your new home, which can be a challenge in itself. You can find cat transport services that will know how to move your cat or another type of pet without causing too much stress. You can compare cat transport services online to find a reputable company as well as keep your costs down. Knowing that your pet is being properly looked after should reduce some of the stress and make the move easier for both you and your furry friend.
Choose A Reliable Moving Company
Finding a reliable moving company is one of the best ways to reduce stress with any kind of move. A reliable moving company will make the physical process much easier and give you more time and energy to focus on other aspects of the move. You can also find different levels of services, whether you want a company to pack, load, move, unload, and unpack or simply a company to transport your possessions from A to B. Take your time, speak with a few companies, and get a few quotes before deciding.
Ask Friends For Help
Having a removals company will make a big difference, but having a friend or two on hand is also helpful when you're moving. They can help with lifting, looking after kids/pets, staying at one property while you travel to the other, and any other tasks that might arise on the day. Additionally, friends can also provide moral support during what can be a stressful and emotional day.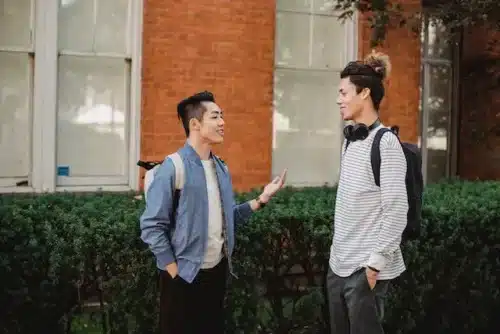 Stay Organized
Life can start to feel pretty chaotic when you start moving your possessions out of your home, which is why organization is so important when moving to a new city. This can involve keeping a folder of important documents, labeling your boxes, and ensuring that everyone knows what's happening on the day. You should also anticipate any issues that might arise and come up with contingency plans.
Read More: How to Stay Organized During the Moving Process
Meet Your Neighbors
One of the main reasons why moving to a new city is so daunting is that you won't know anyone. This is why it's a good idea to meet your neighbors as early as you can so you have a few familiar faces and can avoid any awkward interactions. Giving them a knock as you move in is a great way to meet new people on your first day and could make a big difference in helping you settle into your new home.
Find A Way To Socialize
Leading on from this, you should also find ways to socialize and meet new people early on, as it only gets harder over time. You might be able to find a local club, join a sports team, or attend a Meetup to meet new people in your area. Once you start building relationships, it will help you to settle in and take a lot of the stress out of adjusting to life in a new city.
Make The House Your Own
Moving into a new house will always feel strange and it won't feel like home for a while, which can be stressful. This is why you want to try and make the house feel like your own as soon as possible, and there are a few ways to do this. Unpacking as soon as possible is key, but you should also put up artwork and personal photos. Many people also find it helpful to use a similar layout to their previous home, which can make the space feel more like your own. 
Read More: Moving and Mental Health: Tips for Coping with Depression
Be Patient
Leading on from this, it's also important that you're patient. It can take some people a while to feel settled and start enjoying life in a new city, so don't worry if you don't immediately fall in love with your new home. Be patient, find ways to get out of the house, and meet as many new people as possible in the early stages. Hopefully, you'll start feeling at home before long and enjoy the start of this new chapter in your life.
Moving to a new city will always cause some stress, but the advice in this post should help you minimize this stress. Hopefully, this will allow you to see the move as a positive one and feel excited about this fresh start. Additionally, many of these tips will also help in the planning stage and allow you to enjoy a smooth and incident-free move.