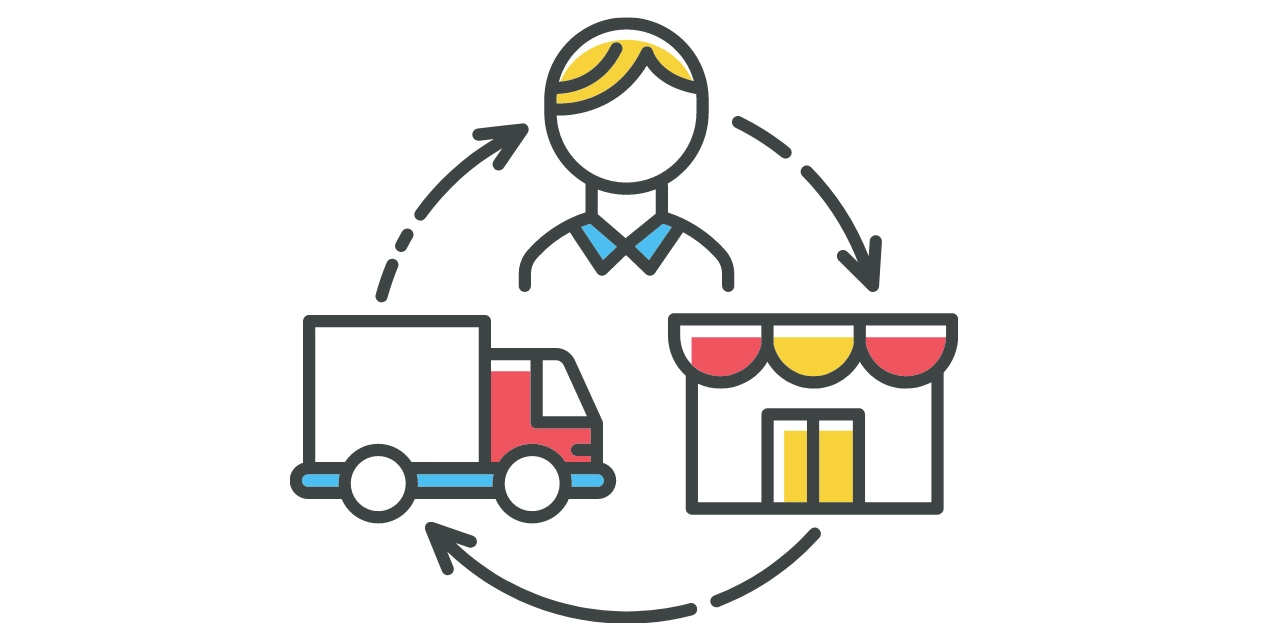 What is Dropshipping Business and How to Start it in India?
Dropshipping is an eCommerce business that is currently booming in India, In this business model, a store sells products without having the items in stock, instead, items are drop shipped directly from the manufacturer or distributor to the customer.
Dropshipping allows entrepreneurs to start a successful online business with less investment and risk than traditional retail commerce.
In this article, we'll tell you the way to start out a dropshipping business in India.
What Exactly Dropshipping is?
Dropshipping is an e-commerce business model where retail fulfilment is not required to hold inventory. This is a retail strategy whereby the owner of an e-commerce store has a warehouse and ships the products on-demand to suppliers or wholesalers.
The three parties involved in the dropshipping process are the retailer, the seller, the dropshipper and the end customer.
Retailers set up an e-commerce or online shop displaying a wide range of products. Simply put, in-store products are purchased from a third-party vendor and shipped to the customer.
The phrase "dropshipping" is derived from the industry jargon where a product is shipped directly from the manufacturer or distributor.
When you dropship a product, you don't keep it in stock. Instead, you buy the product from a manufacturer or wholesaler and have it shipped directly to the customer.
The store owner doesn't need to stock and ship products themselves, instead, they pay a third party (usually the supplier or distributor) to fulfil the order. This arrangement is often referred to as a fulfilment service and they are used by many large retail outlets such as Amazon.com and many others.
When you utilize a company that provides fulfilment services, the process works very smoothly for all parties involved. This is because of the extra steps that are involved in dropshipping.
How does Dropshipping works in India (Simple process)
A consumer sees an item they want to purchase online and clicks the buy button.
They are immediately directed to a page where they can enter their credit card information and order the item.
Once they press the order button, they are redirected to a page that contains information about the item they purchased. It also includes their shipping and billing information.
The order is sent to the fulfilment company that your products are stored with, and they verify the item and weight before placing it.
Now your customer can receive the package straight from your dropshipping supplier.
Is Dropshipping Business Profitable In India?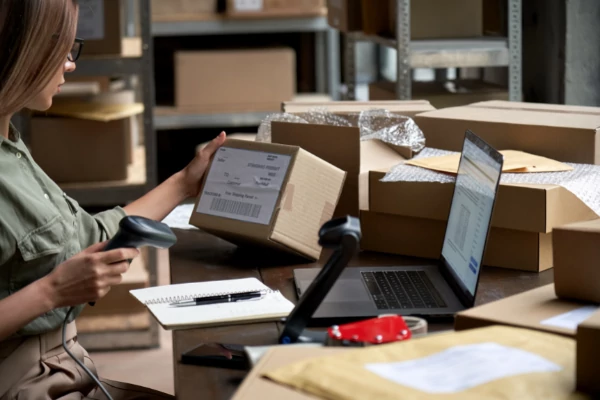 Drop shipping companies manufacture the products, package them and deliver them to the end customer. The work is divided between the sellers in the drop shipping business and the optimal condition is an excellent cooperation between them, so that the company offers the end customer a beautiful experience.
When it comes to India, dropshipping is a profitable business for many reasons.
You can start a dropshipping business for free, but you will be faced with a lot of companies that sell certain products at similar prices.
With Dropshipping you can find quality products for sale and dropshipping companies know how important it is to sell quality products and drop shippers to sell their products.
Due to the high cost of goods and taxes in India, you can produce what you sell with Dropshipping.
India's product taxation costs are so high that Dropshipping is an alternative for you to generate what you sell.
Dropshipping is a scalable business model where you don't have to buy the inventory to sell it. It helps companies automate much of their business so they can focus on activities that generate revenue and customer service, such as marketing and close ties.
Online shops for Dropshipping
When you buy them, all you need is a service like ShipRocket, where you can store them and ship them to your customers. Scaling is easy with dropshipping, as you can market more people and your suppliers take care of the rest. Once you have the product, all you have to do is find suppliers and advertise on Facebook.
You can set up your online shop and contact Indian suppliers to market a wide range of products and reach potential buyers. You can also sell your own products and use them on dropshipping platforms. Facebook ads are one of the preferred ways to sell delivered products.
At the same time, there is a partnership with other Shopify dealers in India, who also run a drop shipping business, so that they can access the available products when they add their shop to the GlowRoad registered suppliers. You need to find a seller who sells products that interest you and ask him to take care of the logistics to start shipping.
Dropshipping has an immense reach for new entrepreneurs in India, as it is a cost-effective way to start an online business.
You can start a dropshipping business and sell your products in India and make more profit.
In India, dropshipping is a great and inexpensive way to start an e-commerce business for new entrepreneurs. There are many dropshipping companies in India that allow you to start your online business.
Setting up your own store through dropshipping is one of the most accessible options and costs half the cost of setting up an e-commerce company.
The idea of starting a dropshipping company is a great online business because it can start with a small investment and make a good profit by selling the products.
How to Start Dropshipping in India
Starting a dropshipping business in India has gotten straightforward like never before.
After complete research, selection of products and suppliers, it is time to choose your online commerce platform, build your online store and begin your dropshipping business.
Step 1: Decide which products to sell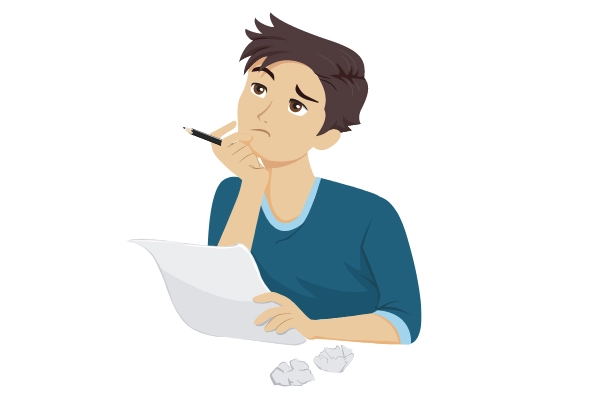 When you start your own dropshipping business or a WooCommerce business, you should simply choose the products you like the most. A major problem faced by most dropshippers is selecting the right products for a company that operates dropshipping.
Product research is a critical step in sourcing the right products for your business, planning needs and exploring emerging markets.
One of the best ways to conduct product research is to use Google to find trends in dropshipping products and new business ideas. Google Trends provides insights into the growth of search terms and shows changes in customer interest.
Dropshipping can be a very profitable business for you in India. If you are willing to spend time and research to find out which products sell best in your target market.
Step 2: Chose supplier wisely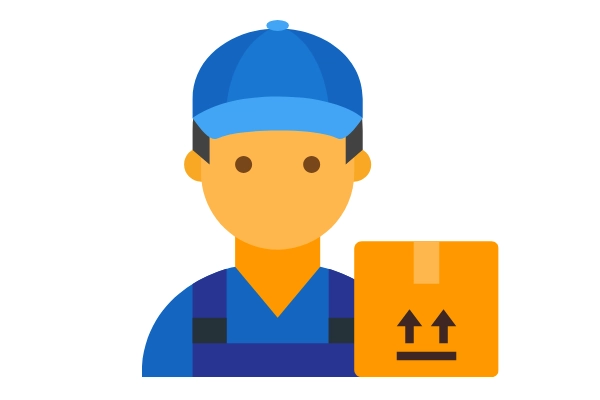 Now that you know what products you want to sell and. You are confident they will prove successful for your business. You must find a supplier who can provide the quality service your business deserves.
Choosing a supplier is that the 1st of the many necessary. Also choices you've got to create, and it'll verify the success or failure of your dropshipping business.
Make sure that the information you have about the supplier. You are looking for includes details about the products that they sell, the quality of their products. Also their shipping and return policies, their prices, their industry experience and their ratings.
Step 3: Create Website to showcase Products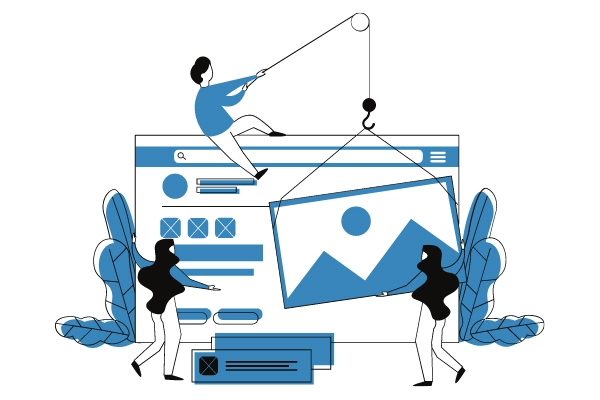 Selling a product online can be just as profitable as running a huge e-store with different items. When you sell a product, you create a website based on Shopify, a platform where people can buy your products.
The basic needs of a dropshipping site include product lists, high-quality images, an e-commerce payment portal, contact information and fast shipping and handling. Make sure all these things are built into your dropshipping website before you launch them for customers in India.
There are several companies that offer website building services that take care of building the website for you and provide you with a template or blueprint that you can edit to create the website yourself.
Shopify is a great example of dropshipping because it is a site. That does not have a specific product category or target audience. But sells a variety of viral goods on niche platforms. Such as Facebook popularity and Instagram feeds to find potential customers of interest.
Your website uses product pop-ups and prominent CTA buttons to display current product purchases to increase urgency.
Shopify is not only a popular website builder option for e-commerce companies, it is also popular with drop-shippers, retailers who sell the inventory they don't own when ordering.
Step 4: Do Marketing for Products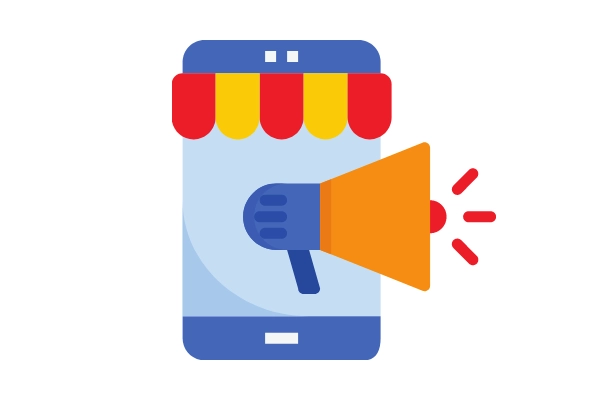 As an online company, you want to market the hottest and largest number of people willing to buy the products you sell.
With a dropshipping program, your investment in logistics is minimal and your business is useless. If you don't attract potential customers in India.
In order to make your business productive. It is necessary to apply the appropriate marketing strategy to generate dropshipping revenue, because physical businesses need attention.
Marketing for dropshipping does not end when you get customers into your online store.
You can begin implementing a sales or cross-sell marketing Strategy for your dropshipping business on product pages, email marketing, retargeting ads, etc. This is often a classic example of implementing a page cross sell strategy.
Utilize email marketing to inform customers about new products, discounts and sales, use SEO to increase the visibility of your websites, and consider investing in digital advertising to increase your traffic.
You can use Facebook Pixels to create a lookalike audience for your email subscribers and realign them with ads so that more subscribers buy your products.
5 Popular Sites for Dropshipping in India
We'll take a look at India's top 5 dropshipping companies from which to launch your online store. Dropshipping is use around the world and this guide compiles A list of killer locations to find products you can sell and sell in your store.
The websites mentioned in this list will help you set up your dropshipping business.
1. IndiaMart
India mart could be an immense B2B platform wherever you'll realize all the major dropshipper suppliers and manufacturers for your on-line dropshipping in India.
In the IndiaMart catalogue with millions of vendors, you will find dropshippers associated with your product. For pharmaceutical products, you will find products on dropship from trusted suppliers of these products.
Also this is one of the most famous dropshipping websites in India, enabling consumers to negotiate directly with wholesalers. It provides a broad platform for wholesale products to discover Indian suppliers to international buyers.
IndiaMart is a very competitive website in terms of the prices of the products offere by the providers. Also this means you don't have to struggle to find a supplier to provide you with your product selection.
2. TradeIndia
TradeIndia is a B2B trading platform for Indian suppliers in thousands of product categories with one of the largest product selections in India.
The company has a large directory of Indian suppliers of products with more than 500,000 lakh product profiles.
TradeIndia is a business-to-business (B2B) portal with connections to Indian suppliers and resellers, as the name suggests. People can find products, make contacts to sellers and list trades.
You can register and use this platform as a dropshipping platform to promote and sell products and services to other companies. As a retailer, you can mark products you sell to your customers on the website.
3. ExportersIndia
ExportersIndia is a B2B marketplace where online traders can find dropshipping services providers in India for a variety of products.
It is a great platform for finding Indian dropshipping suppliers for those who want to start a business.
ExportersIndia is one of the largest and most searchable. B2B markets in India and Export Directory, connecting manufacturers, exporters, suppliers and buyers. Similarly, dozens of things are on offer on the market, from agricultural products to Ayurveda and artisanal products.
This is a central platform for everything that you need to start a successful online dropshipping business in India.
4. Oberlo
Oberlo is one of the easiest ways to begin in the world of drop shipping. oberlo enables dropshippers to select quality products from a range of options.
With oberlo you can import products directly into your. E-commerce store and store them there and send them to your customers with just a few clicks.
Drop Shipping gets a lot of attention and oberlo India gives. You the wings to focus on selling products without worrying about inventory and other related issues.
Switch vendors – Oberlo gives you the right to switch vendors to standard bestsellers that offer a better deal for your current Drop-shipping product line.
You don't have to worry about inventory while you're making the products. You don't waste your time managing inventory lists, ordering new products, checking unused inventories, filing backlogs and handling business.
It ensures that the dropshippers maintain their required standards for various products used by Indian manufacturers. The company helps you market your products, distribute them worldwide and keep them in stock.
5. Seasonsway
Seasonsway Drop Shipping in India provides quality and is one of the best drop shipping services in India for its customers. The team of Seasonsways buyers negotiates the best products at the lowest prices on the market.
Furthermore, it allows resellers to advertise the wide range of products on the Seasonsway website and on the online product catalogue website. Seasonsway Dropshipping Site is a great choice. People who focus on fashion related products as you can see a look at their inventory.
Conclusion on Dropshipping in india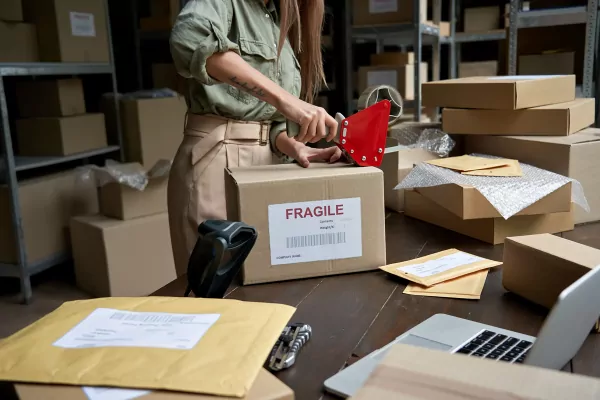 Dropshipping platforms are becoming increasingly popular in today's highly competitive market. A good dropshipping platform is a great channel to build a brand, strengthen services and promote products.
However, all dropshipping organisations have their advantages and disadvantages.
Once your business starts generating revenue and profits, you can increase your spending in that sector and scale your business to make it big numbers.
By looking at the industry, selecting high quality products, investing in e-commerce marketing and providing world-class customer service, Dropshipping can help you move forward on your path to profit and sustainable growth.
Follow these techniques explained in this article to create a successful and profitable dropshipping business.