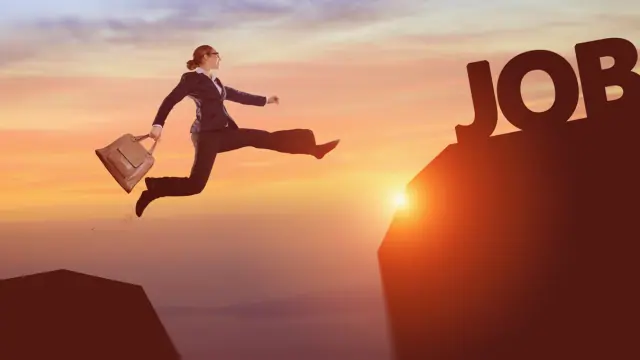 How to Improve Your Career Prospects and Achieve Your Working Goals
For many people, one of their key goals in life is to cultivate a financially rewarding. And intellectually satisfying career that allows them to live a lifestyle that's suitable to their needs and aspirations. Often, this journey starts after leaving the education system. At this point, the person will seek to find their first job that provides a suitable income. That to allow them to start to become financially independent from their parents. In many cases, the first form of employment won't be the job where a career is built or improve. It will simply be the first proper introduction to the world of work and income generation.
Often, young adults will find more professional entry-level roles during their early to mid- twenties. And this is when thought can be given to cultivating a worthwhile career. However, many people will work in a specific sector of business for several years before deciding on a complete change of career paths. This often takes place when workers are tired of their current employment. And wish to change direction in their career paths. Often to improve their salary aspirations or to boost their knowledge and expertise in a different type of employment.
Regardless of your current employment and the stage of your career, there are certain universal strategies. That can be used to improve your long-term career prospects. In this article, some of the most effective and useful strategies will be discussed. Each of these will help you to advance or improve your career and achieve your goals in the workplace.
Consult with a Life Coach
It's vitally important to have a clear idea of where you are in terms of your current career path and where you wish to progress to. For example, you may be an entry-level employee in a corporation who seeks to advance in the company hierarchy. And attain a management position with an improved salary and more fulfilling responsibilities. For many people, it can be difficult to fully understand what steps need to be taken to achieve this. It's also extremely beneficial to have an unbiased perspective on your personal strengths and weaknesses. And how these need to be developed to help your career.
Many people find that it's wise to seek the professional services of a life coach, such as Luke Hawkins when making this journey of self-discovery. A professional life coach will work with you to enable you to map out your current situation. Identify any personal or professional barriers that may be holding back your progression. And create an action plan that will allow you to reach your career goals.
Remember that life coaches are not responsible for telling you what to do. Their key skills lie in helping you to gain a fuller understanding of yourself and allowing you to identify the steps that you need to take to reach your career aspirations.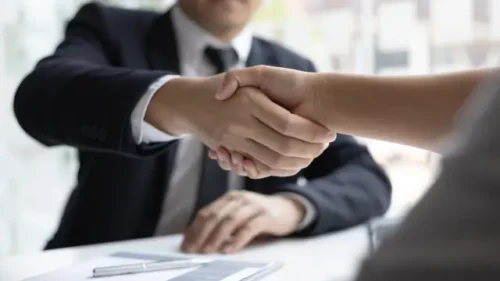 Learn to Network Effectively
One of the key ways to boost your career prospects and to be considered for promotion is to learn the art of effective networking. Put simply, networking is the practice of building and developing professional working relationships with other stakeholders in your organization. Or within the sector of work in general. It can be as simple as speaking to a colleague or manager during a break to discuss current working practices or propose a new idea for service improvement.
Some people, particularly those who may be introverted by nature, find networking to be more difficult than others who may be more inherently confident. However, networking is a skill that can be developed by anyone. Simply by taking the time to communicate effectively and frequently with other staff.
Effective networking may help you to be considered for new positions within a firm. As you may have made yourself more visible to the management team and indicated your willingness to take on more challenging roles and responsibilities. For more information and tips on how to network more effectively in the workplace, click here.
Read More: How to Stay Motivated When Working on Long-Term Goals
Create a Career Plan
Another effective way to improve your career prospects is by taking the time to sit down. And map out a comprehensive career plan for yourself. A career plan can form an important part of any career development strategy as it will allow you to fully understand where you are now and where you want to be in the next month, year, or five years.
A well-constructed career plan will also have information relating to the skills, qualifications, and knowledge that you currently possess. And what additional knowledge is needed to allow you to apply for more senior positions in a company. For example, you may have a university degree in a specific subject that allowed you to successfully apply for your current role. A more advanced role may require you to undertake additional learning (such as by gaining a master's degree). In a more specialist subject area to demonstrate that you have the skills and knowledge to undertake the new post effectively.
When making a career plan, it's important to have an unbiased understanding of what skills and knowledge you currently have and where you need to develop. Ideally, you'll wish to allocate accurate timescales to any new learning needs. So that you can work toward a plan of self-improvement with a clear knowledge of when each stage can be achieved.
Subscribe to Lifelong Learning
The concept of lifelong learning has become a business "buzzword" in recent decades, but its importance can't be underestimated. Simply put, lifelong learning involves subscribing to the belief that learning and education doesn't stop once formal school education has ended. It's a practice that takes place throughout a person's life. So they're constantly benefitting from new skills and knowledge that improves every facet of living.
In the world of work and career development, it's incredibly important to put lifelong learning into practice. This may involve signing up for the latest courses in the workplace or looking outside the company to external learning providers. New business knowledge is always needed to ensure that companies benefit from the latest ideas and working methods.
Employers and managers will wish to see that candidates for senior roles can demonstrate their commitment to lifelong learning. Often this will be shown on a CV with an impressive list of training courses attended. Also new skills learned, and formal qualifications gained. In the early stages of your career, you may only have a short list of such information. And there'll be more focus on academic achievements that demonstrate your aptitude for various positions. However, as you develop your career, it's important to regularly take courses that keep your knowledge up to date so potential employers are satisfied that you can manage more advanced roles.