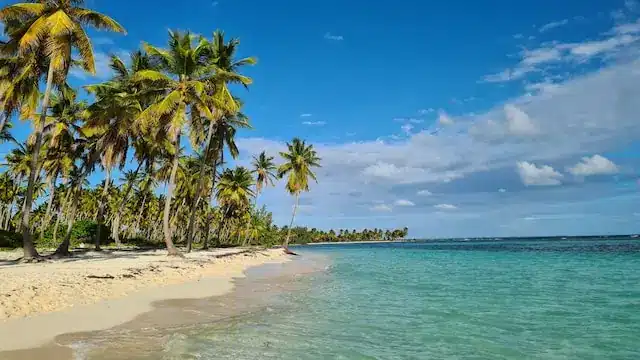 Rejuvenate in Hawaii: How to Plan the Ultimate Wellness Trip to Paradise
Travel can really help you shake off the stress of your workday. Without those much-needed breaks, you only wear yourself down. If you find that you can't destress easily when you get home, then you're likely dealing with something known as chronic stress. Chronic stress can build up in the body and tears things down from within by wellness trip.
Vacation Wellness Benefits
Vacations give you time to fully decompress in ways you just can't at home. Sometimes a change of pace, a change of scenery, or a change of situation can help kickstart the healing process. Add in the beauty of nature and the wellness trip boost that comes from some good-old pampering, and you have your way out of chronic stress and back into a regulated, well body.
A good vacation is a great way to kickstart your recovery, but do keep in mind it's not a cure-all. If your work or home situation has put you on the path of burnout, then a vacation once in a while isn't going to help fix the way you feel. Instead, you need to make significant changes to lead a healthier life that puts your wellbeing and physical health at the forefront. You're nothing without your health. That's why it's important to start working towards a healthy work/life balance.
Even with a better job that helps you enjoy your life more, the wounds from that chronic stress can linger on. In this instance, a vacation can be just what the doctor ordered.
Like with everything, of course, where you go and what you do on that vacation will matter. If you're after relaxation, then heading to where it's busy and fast-paced, like New York City, isn't a great call. Somewhere you can relax and, more importantly, can reconnect with both nature and your body, however is perfect.
There are so many stunning places to explore in the United States, but if you're after some pampering and relaxation, your best bet by far is Hawaii. Hawaii is an absolute paradise, especially when you know what to expect and book in advance so you don't end up disappointed.
You can enjoy an incredible wellness trip and don't need to pay through the nose for the privilege, either. Instead, you just need to know what's out there and how you can plan your own trip. With this guide, you'll be well on your way.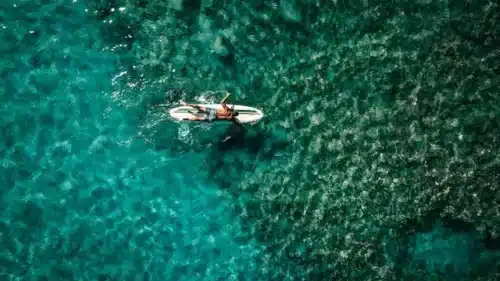 1.   Treat Yourself from The Plane Onwards
Plane travel is largely uncomfortable and frustrating, which can immediately put your trip on the wrong foot. That's why it's important to treat yourself if and when you can. If this is as simple as ensuring you get the seat you prefer (usually either the aisle or the window), then do it. If it's in your budget, upgrade yourself to a spot with more legroom, or if you're ready to splash the cash, upgrade yourself to business class. These small upgrades can help improve your trip experience immeasurably from the get-go.
2.   Treat Yourself to a Great Night's Sleep
More often than not, the secret to a wellness vacation is simply the quality of sleep. You need to be somewhere you feel safe, comfortable, and relaxed. That's why one of the best things that you can put your money towards during a wellness retreat to Hawaii is your hotel or resort. There are some truly amazing resorts in Oahu Hawaii that you can book, and they don't even need to break the bank. While yes, the price of an oceanfront room can be pricey, the ones looking towards the resort or Honolulu are far more competitively priced and offer the same creature comforts.
Not only that, but resorts located in the heart of all the action take out one of the most stressful parts of any trip – transportation. If you stay in Waikiki, for example, then you can walk to most of the best things to do in the city. If you're inland and need to drive through traffic in your rental or take the bus, you're just inviting stress and hassle.
3.   Book that Spa Trip
What wellness trip doesn't include at least one spa package? The best part about Hawaii is just how many wonderful spas and programs there are. You can go and enjoy the spa right in your resort or look elsewhere if you want a better deal. Depending on your back pain and stress points, you may want to switch from a massage and start your trip with a visit to a chiropractor. With both a great massage experience and a chiropractor, you can work on resetting your body.
Read More: Unexpected Travel Expenses: How to Handle It
4.   Embrace Your Body and Mind
Wellness practices are huge in Hawaii. A great way to partake is to sign up for classes and workshops. You can follow along during a yoga program at sunrise, for example, or learn a Hula dance. You want to feel your body, ground yourself, and immerse yourself. Whether that's done through yoga, dancing, or even surfing is entirely up to you and what you find fun. If you only feel silly or bored during yoga, for example, then you aren't going to get the same value out of it. Your mind needs to be fully on board for wellness to truly take flight.
5.   Embrace Nature
The big reason to visit Hawaii for your wellness trip over any other location is its nature. The sights, hikes, and vistas are all utterly jaw-dropping. Each of the islands is stunning, and also not something you're likely to see on a regular basis or at all. For the best results, try to go for longer hikes that are further afield. Diamond Head offers great views, yes, but it's also one of the most popular activities. This means that it's heavily populated at all times, even with the reservation system.
Longer hikes with fewer people mean you can fully embrace the nature around you and switch off. Take your time. Bring a notebook with you and try to create poetry or draw. Try to slow down your experience and retrain yourself so that you start looking for those beautiful little details on your walk that can make life so wonderful.
In fact, working on creating or capturing the beauty of the world through drawing or prose is a wonderful mindfulness technique that can be carried through any part of your trip and even at home. The goal is to connect closer to the world around you and how you feel. Starting your journaling or sketching journey on a stunning, picturesque walk in Hawaii is just the icing on top.