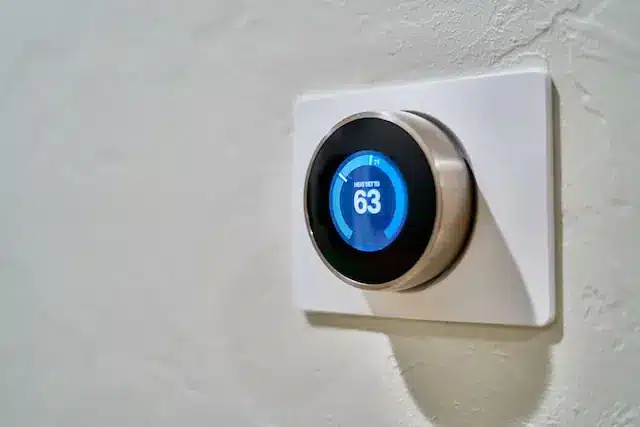 Tech Solutions for Your LA Home That Just Make Life Easier
As you are probably aware, tech solutions is supposed to make your life easier, but that is not always the case. The latest gadgets and inventions can be as much a source of frustration as they are helpful, so picking the right ones to add to your home is absolutely vital.
Unfortunately, with every new innovation lauded as the answer to all of your problems. It can be hard to know where your time, effort, and money would be invested the most wisely. If you live in LA, there are some basics that are almost guaranteed to make your life a bit easier, although the list is quite a long one. Read on to find out about effective tech solutions for your LA home.
First, Find the Right Internet Service Provider
Any tech item you choose will need to connect to the internet to either function or update. So you need to start there. You might already have a service provider. But if you are going to be adding additional tech solutions to your home, you need to ensure that it is up to the task. By finding a reliable internet provider in Los Angeles, you can sidestep the frustrations that occur when everything comes to a standstill because of yet another service outage.
Next, Consider Installing Smart Thermostats and Lighting
You may have moved to LA for the weather, but with that becoming even more unpredictable of late, you need to be prepared. Smart thermostats can be controlled remotely by your smartphone. So if you are finding the day to be unexpectedly colder or hotter than normal. You can adjust the temperature in your home to be perfect for you when you arrive.
As a handy follow-on, you could also consider controlling your lighting in a similar manner. You can program lighting to suit your mood or to increase or decrease according to the time of day. You can also program it to mimic occupancy if you are away on vacation or working late at the office. This will give the impression to any observer with malicious intent that you are home and, therefore, reduces the chances of a burglary taking place.
Get a Smart Home Assistant to do the Hard Work for You
You probably already have an Alexa or Siri in your life. But you need to make sure that you are using them to their full potential. As well as taking care of the heating and lighting for you, they can also play music or set alarms on request. Don't forget that they can complete other tasks as well. And you can ask them to remind you to do jobs or tasks in a certain amount of time and add items to your home shopping list. They can even read you a recipe so that you do not have to keep looking up at a cookbook and potentially staining the pages with dirty finger marks.
Furthermore, nobody likes vacuuming, so a robot vacuum cleaner may well be on your list of must-haves. You can program them to clean while you are out. So you never have to walk into a mess and can relax much more easily.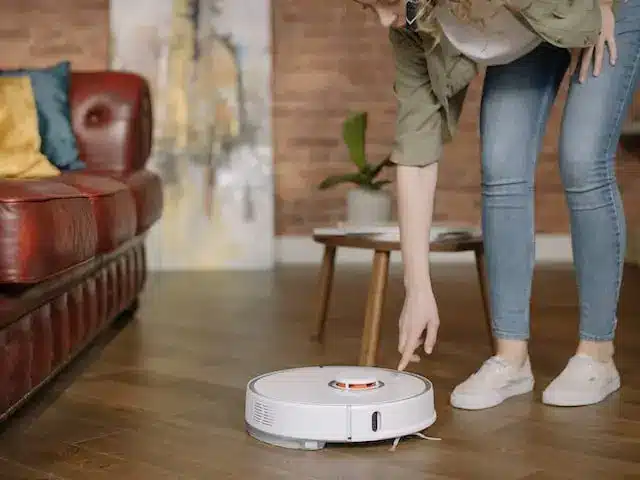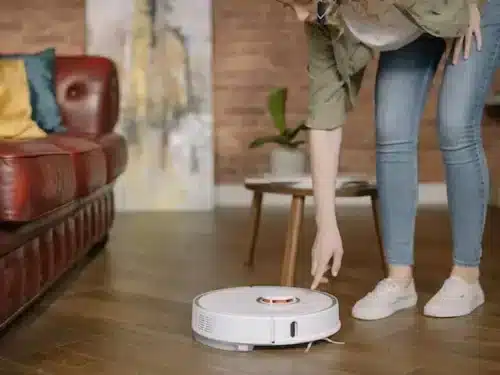 Keep Safe With a High-Tech Security System
The first step here is to install a video doorbell so you are entirely in control of who you open the door to. If it is a stranger or somebody you don't want to see, you can simply converse with them. This is via tech solutions and pretend you are not at home if you choose.
You can extend this further to having cameras around your home (both inside and outside). That are triggered by motion detection and connected to your smartphone. This way, you will receive an alert should anybody approach your house, and you can contact the authorities if you need to.
If you want to go a step further, smart locks are every bit as secure as regular locks. But instead of having a physical key, they can be triggered automatically when you approach via an app on your phone in your pocket. This means you don't have to worry about forgetting your keys or having them stolen. And there are no worries about leaving the house unlocked as they lock automatically when you move a certain distance away.
Make Cooking so Much Easier
You will also have noticed that there is no shortage of smart kitchen appliances available. This could be a Wi-Fi-enabled slow cooker that you can fill before work and set off at lunchtime. So that dinner is ready when you arrive home. Or simply one that makes your coffee while you are still on your commute or before you wake up in the morning. You could even invest in a smart fridge that tracks what you take out and adjusts your shopping list accordingly. But this might be a step too far for some people.
Boost your Entertainment
If you haven't made the step to a smart TV just yet, then there are streaming devices. That you can plug into a spare HDMI port that will take up most of the slack. Whether you get one from Amazon, Apple, or another provider, they should all give you access to the many streaming services available. So you can catch up on all of your favorite TV shows and movies.
It would also be wise to look at up-to-date gaming consoles to see if any of them can offer anything extra than your current set-up does. Of course, it might be a better plan to connect your computer up and use that as your principal gaming device. As this may involve some upgrades but is likely to work out to be more cost-effective than the expense of a new console.
Get Green Digital Thumbs
It is not just the inside of your house that can benefit from tech innovations. But your garden can as well. You can find programmable garden management systems that water your plants. Or activate the sprinklers for your lawn according to the weather conditions, so you don't have to worry about it.
You will also see that in addition to the robot vacuum that cleans your house. Then you can also find a robot lawn mower that keeps your lawn in check while you are out or away—and returns to its charging dock automatically when finished.
Read More: Top Ten Luxury Smart Home Products for Apartments
Final Thoughts
With so much tech solutions around, it is easy to be overwhelmed by too many choices. And never make a clear decision about what you actually need. However, by taking a moment to take a look at your lifestyle. And see which of the available innovations offer the greatest benefits, you will be able to make the best decisions possible.