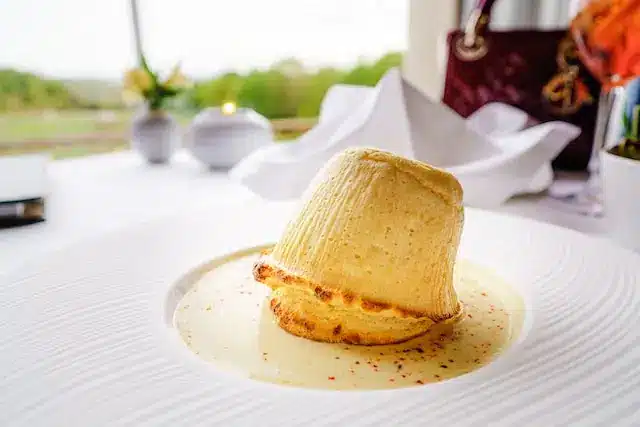 17 Easy Dishes You Can Serve as Sides
It's no secret that a meal's true charm lies in its supporting cast, the side dishes. They're definitely the unsung heroes of the dining experience, bringing balance, flavor, and variety to the plate. In this guide, we'll talk about some delicious sides that can transform any ordinary meal into a tantalizing feast!
From simple roasted vegetables to creamy and comforting mashed potatoes, these sides are diverse but always flavorful. So, whether you're planning a weeknight dinner or a special gathering, you're at the right place. We have exactly what you need to wow your guests.
Read on to find the most delicious sides you can add to your meals.
1.  Garlic Butter Roasted Asparagus
This side dish offers a perfect balance of flavors and textures. The asparagus spears are delicately roasted until tender-crisp, with the nutty aroma of roasted garlic and rich butter. The seasoning, with just a hint of salt and pepper, enhances the natural goodness of the asparagus.
2.  Mashed Potatoes
Of course, you can never go wrong with creamy mashed potatoes. This delicious sides is a timeless classic and super easy to make. You'll boil the potatoes to perfection, then mash and whip them with butter and cream. Their most indulgent characteristic is their luscious and velvety texture.
3.  Crispy Roasted Brussels Sprouts
Brussels sprouts are already delicious, but making them crispy and roasted makes them even better. This savory delight is coated with a drizzle of olive oil and seasoned generously. Then, they're roasted until they develop a satisfying crunch. The result is the perfect combination of charred and tender.
4.  Sweet Potato Soufflé
With the right sweet potato souffle recipe, you can make a showstopper delicious sides dish, combining sweetness with earthy tones of brown sugar. Plus, it's topped off with delicious crunchy pecans. Baked to a glorious golden finish, this dish is the epitome of all things comforting. It's specifically perfect for the holidays.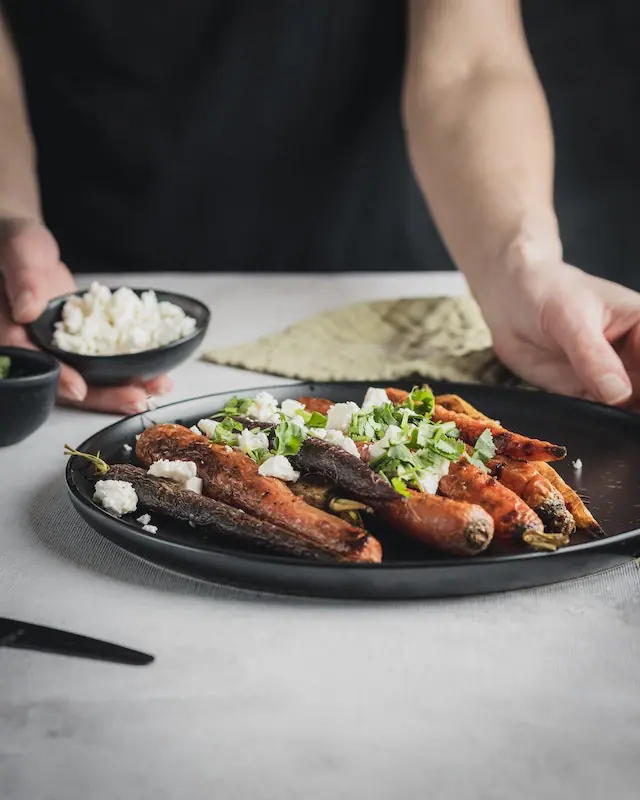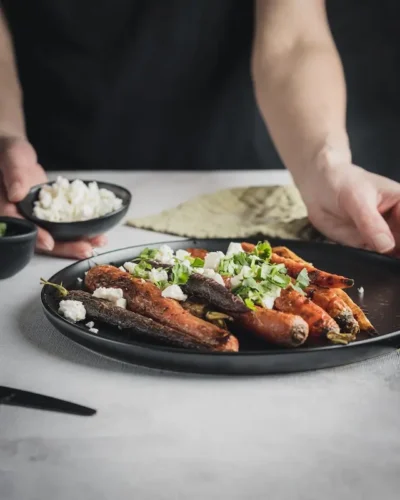 5.  Roasted Carrots
If you have a few carrots lying around, transform them into this tantalizing side dish. Coated with a drizzle of olive oil, herbs, and spices, they become tender and sweet. The roasting process  further caramelizes the natural sugars in the carrots, making them even more delicious.
6.  Garlic Parmesan Roasted Broccoli
This side dish takes ordinary broccoli to the next level, infusing it with rich and savory flavors. You'll roast them to tender perfection, adding garlic and parmesan for the perfect blend of umami and nutty notes. You can even brighten the dish with a squeeze of lemon to add a refreshing zing to this rich and flavorful veggie.
7.  Green Bean Almondine
In this classic French-inspired side dish, fresh green beans are sautéed to tender-crisp perfection and then elevated with sliced almonds. A simple yet indulgent buttery sauce coats the beans and almonds. This side dish is a wonderful addition to both everyday and special occasion meals.
8.  Coleslaw
There's nothing more classic than a good old, refreshing coleslaw. It features finely shredded cabbage and carrots mixed with a creamy dressing. The creaminess is perfectly balanced by the crunchy vegetables. This side dish is ideal for BBQs, sandwiches, and fried foods.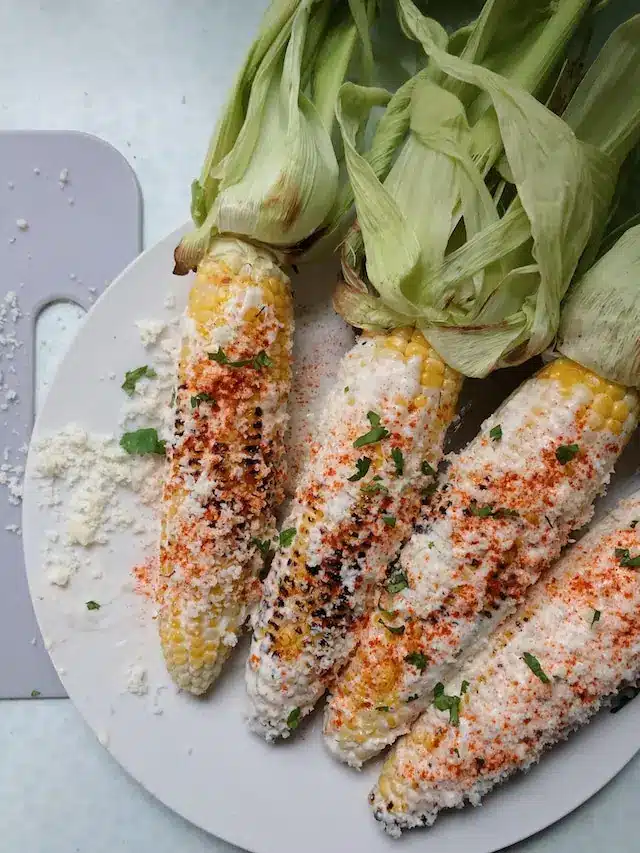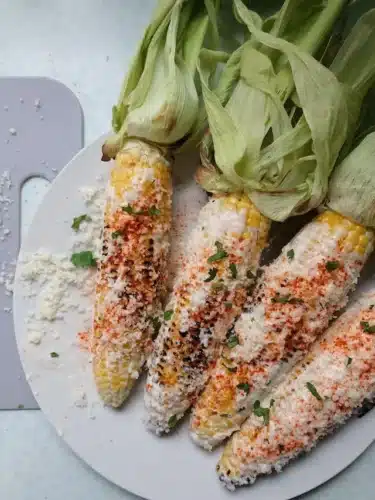 9.  Corn on the Cob
There's something undeniably satisfying about biting into a well-cooked ear of corn on the cob. Whether boiled or grilled, the corn becomes tender and juicy. When slathered with butter, it's transformed into a mouthwatering treat. This side dish is a staple at summer cookouts.
10.  Garlic Bread
Simple but irresistible, there's no way to go wrong with garlic bread. The base is a classic crusty bread smeared with a mixture of butter, lots of garlic, and herbs. When toasted perfectly, it becomes a warm, fragrant, and savory delight. This classic side is perfect for pasta, soups, and other hearty meals.
11.  Caprese Salad
Caprese salad is the perfect epitome of simplicity and freshness. It contains sliced tomatoes, creamy mozzarella cheese, and aromatic basil leaves. When drizzled with balsamic glaze, this dish is elevated with a sweet and tangy note. Plus, it looks incredible too!
Read More: 6 Quick and Easy Side Salad Recipes
12.  Rice Pilaf
If you've never heard of rice pilaf, it's the perfect combination of fragrant and flavorful. To create this dish, you'll have to saute rice in butter and herbs. Then, simmer it in a savory broth until it's rich and tender. It can be the perfect complement to various main courses since it can be customized to your flavor profile.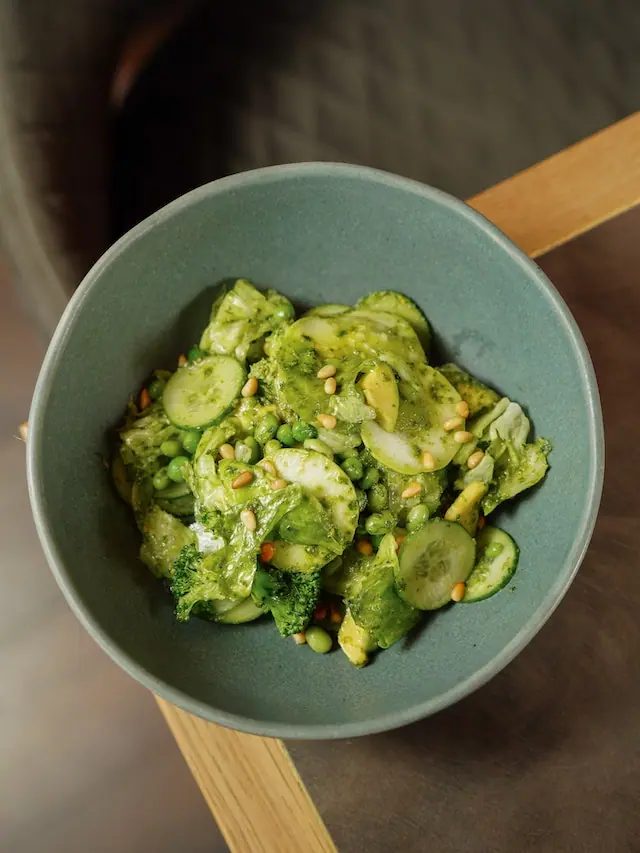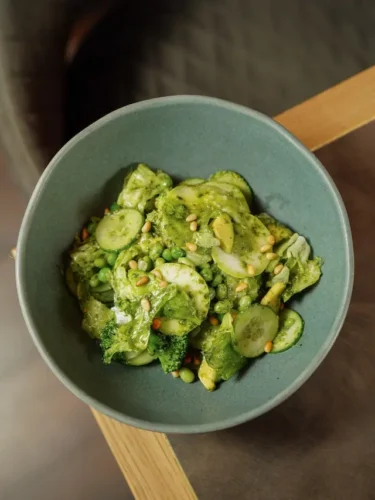 13.  Cucumber Salad
If you need a crisp and refreshing side dish, there's nothing better than a cucumber salad. Plus, it's super easy to make. Thinly slice the cucumbers, red onions, and fresh dill before tossing it in a light vinegar-based dressing. The result is a crisp and cool side dish to cleanse your palate!
14.  Honey Glazed Carrots
Honey-glazed carrots offer the perfect balance between sweet and savory. Carrots are cooked in a glaze made from honey, butter, and a pinch of salt. This side dish is a perfect blend of natural sweetness and rich buttery indulgence. Its vibrant color and savory taste make it a crowd-pleaser.
15.  Roasted Beet Salad
Searching for a vibrant and sophisticated side dish? Look no further than a roasted beet salad, which is just as delicious as it is healthy. Roast the earthy beets until tender and their natural sugar caramelized. Then, slice and toss them in creamy goat cheese before finally drizzling balsamic vinaigrette to finish it all off.
16.  Sautéed Spinach
There's no side dish more quick and healthy than sauteed spinach. A hot pan, a touch of olive oil, and some garlic is all it takes to create the perfect spinach side. As the spinach wilts, it soaks up the delicious flavors and richness of the aromatics. The result is a tender and green side dish that's both nutritious and full of flavor.
17.  Cauliflower Mash
Cauliflower mash is a clever and low-carb alternative to traditional mashed potatoes. This cauliflower florets are steamed and then mashed to a creamy consistency. Seasoned with butter and herbs, this side dish retains all the comfort of the original while offering a lighter, healthier option. It's perfect for those looking to reduce their carbon intake without sacrificing the satisfaction of a creamy side.
Conclusion
Side dishes are crucial in turning ordinary meals into extraordinary culinary experiences. These sides are easy to prepare, ranging from comforting butternut squash to fresh cucumber salad. It's all about what foods you pair them with!