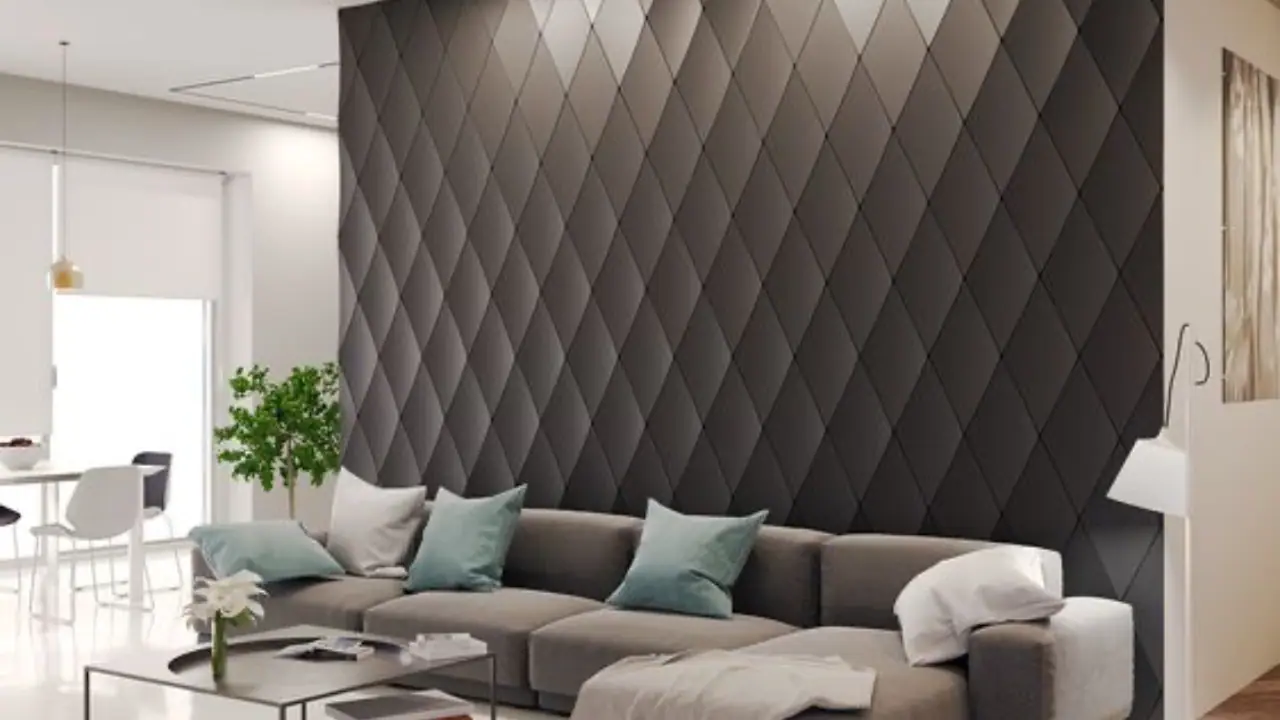 Make Your Walls Pop: 3D Wall Tile Ideas
If you have always wondered how to make your room aesthetic or want to make your house stand out? Then 3D tiles are the latest design choice that you can make. 3D wall tile help you create an illusion of multidimensionality and can copy any pattern or texture. There are hundreds of 3D tiles design to choose from. So, if you are looking for cool things for your room then let your creativity fly and explore the various ways in which you can use 3D tiles to decorate your house with these ideas.
Why Should You Choose 3D Wall Tiles?
There are many reasons why you should choose to install 3D tiles in your house. They are aesthetically pleasing and will make your room or your house look unique. 3D tiles are appealing and visually stunning. Wall tiles are available in a variety of shapes, sizes, textures, colours, and designs, all of which make them quite versatile. They are less prone to the effects of ageing and dirt. Ultimately, it depends on you which 3D tiles design to choose from and where to install them.
Here is a list of some 3D tiles design ideas for walls that will inspire you.
1.  Wavy 3D Wall Tiles Design for Bathroom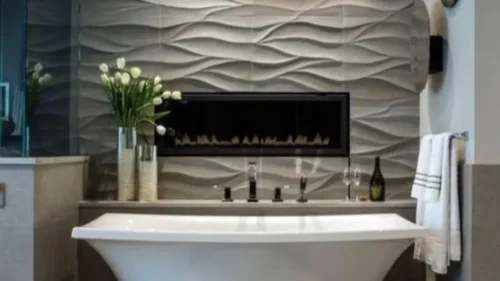 This trendy bathroom wall tile design is quite popular among people who love the look of ceramics. It has a calming effect as the tiles mimic the soothing flow of waves and rippling water. These tiles will add a sense of magnificence and will mesmerise you so that you would want to spend as much time as possible in your bathroom. These tiles are particularly great for people who use their bathrooms to relax and calm down after a hectic day.
2.  3D Mosaic Tile Design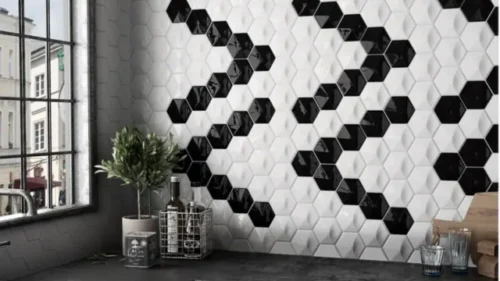 This is another variation of 3D-style tiles which can make your room look like a piece of art. You can choose various base colours from natural greens to earthy browns and then combine them to form collages or abstract art-inspired murals. You can also combine multiple colours and patterns to make a pastiche of designs as a statement piece. It is sure to grab attention.
3.  Geometric Shapes and Designs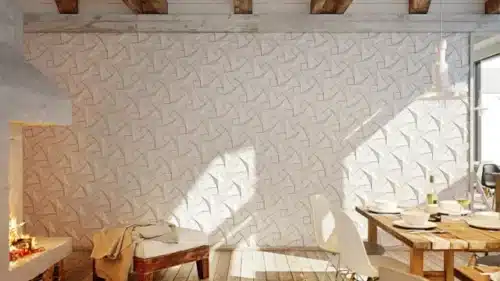 There are numerous designs to choose from as far as 3D tiles are concerned. There are multiple design, texture, colour, and material options to choose from. You can choose non-traditional and geometric designs to make your room pop. You can use hexagonal or other similar-shaped tiles to add an accent to any room of your house.
4.  3D Subway Design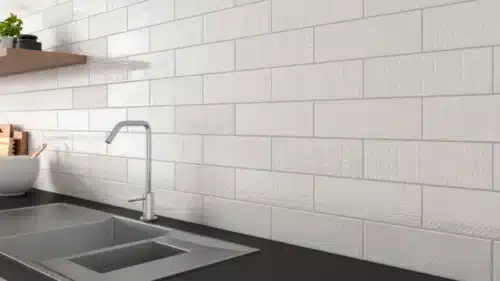 Subway tiles can be quite interesting if used properly and judiciously. 3D subway tiles with bevelled edges add an antique yet chic look to your walls. They are especially suitable for rooms such as kitchens, bathrooms, toilets, etc. It can also be used as backsplash tiles. Also they will add a sense of grandeur to any area that you choose.
5.  Traditional 3D Wall Tiles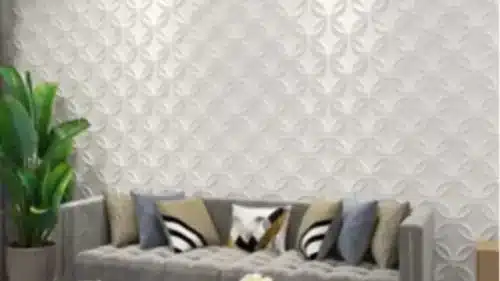 Traditional-style 3D wall tile will add an alluring charm to your house. This is the best choice for people who want a sense of decadence and elegance in their house. Choose tiles in brown, yellow, golden, and similar warm colours and accentuate them with coral or turquoise blue furniture for a royal look.
6.  Elevation 3D Design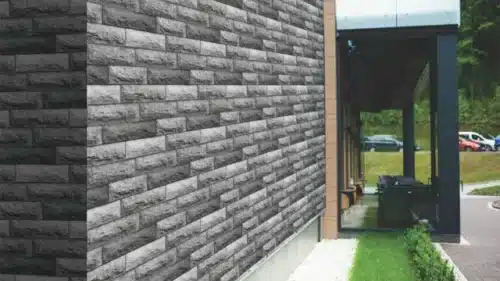 Elevated designs and patterns are quite popular with homeowners as well as professionals as it is an easy way to make your space look elegant in no time. They make your space look vintage, and rustic, and add an old-world charm to the place. These can be installed indoors as well as outdoors.
7.  Metallic 3D Wall Tiles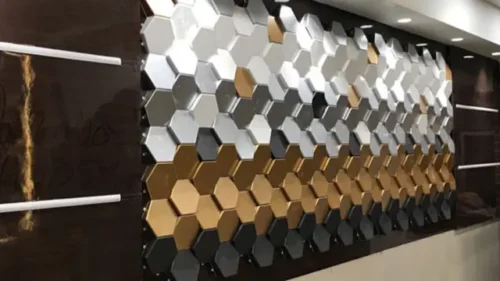 If you want a more industrial and modern look, you can choose a metallic 3D wall tile design. These look contemporary and chic and will go well with any shade of the furniture. These tiles will add the oomph factor to your study or your living room.
8.  3D decorative Wall Panels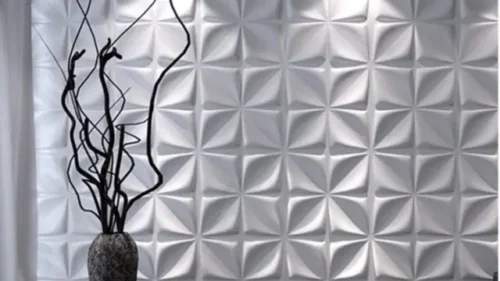 Decorative wall panels in various shades are an easy way to glam your rooms up. They can change the look of your room even on a budget. These tiles are available in various materials, shapes, and sizes, making them quite versatile. They are especially recommended for bathrooms to make them look livelier.
9.  3D Printed Wall Tiles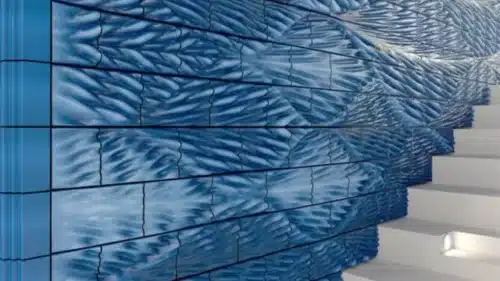 3D-printed wall tiles are available in various colours, shapes, sizes, and materials that can change the look of any room. These tiles are inspired by the artwork of various designers. You can choose various shades together or can also choose one colour palette to make your room look more cohesive.
Read More: 8 Landscaping Trends for 2023
10.  Gypsum 3D Wall Tiles Design Panel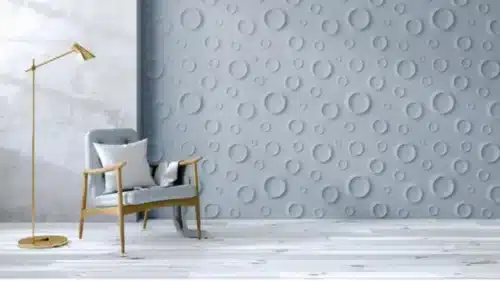 These tiles are a huge hit with homeowners around the nation as they are crafted in a way to mimic the look of tiles but without the partition. These panels can be installed as accent walls in your living rooms, bathrooms, and even bedrooms. They are convenient and classy.
These ideas are just the tip of the iceberg, the only thing limiting you is your creativity. Experiment as much as you want to create amazing looks using 3D tiles!