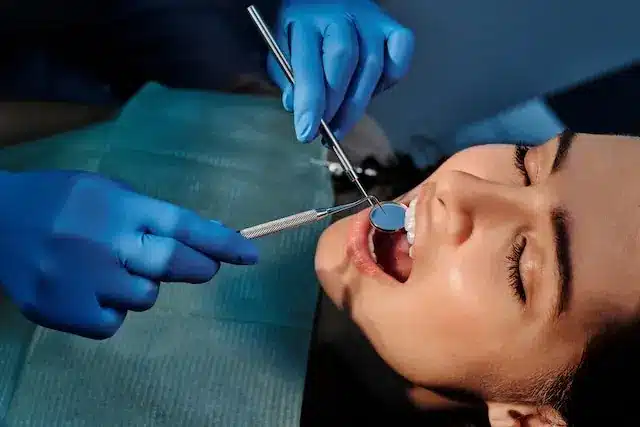 5 Things to Consider When Choosing an Orthodontist
Have you been wanting to go to an orthodontist for a while, but you're unsure where to begin? Then worry not! Orthodontics is a specialized field in dentistry concerned with aligning your teeth, getting rid of issues like overbite, and addressing problems like crowded teeth. In general, you will need to choosing an orthodontist for anything that has to do with braces, Invisalign, and veneers.
Since these experts work with your teeth, you must be selective about the professional you pick to help reclaim your smile. According to the BLS, the US is home to more than 6000 orthodontists. In 2022, roughly 90 of these experts were operating in Washington, but these numbers don't include self-employed orthodontists.
So, there are surely other orthodontists present who may be more than willing to help you out. But the question arises: How do you choose? Read on to find out.
1.  Allows Flexible Consultation
You must have a detailed consultation before you can opt for any treatment. This allows you to ask your questions, place your concerns forward, and learn about the framework according to which your orthodontist will treat you. For instance, if you want to get Invisalign, you first need to find out the cost of these treatments. In Kirkland, Invisalign treatment costs about $5,000 to $7,000. Therefore, before you say yes to any treatment, you need to speak to an orthodontist.
Luckily, there's no shortage of expert orthodontists in Kirkland. Lund Orthodontics, for instance, is known for its affordable and quality services.
2.  Covered by Insurance
Dental care is expensive. If the orthodontist you pick is not covered by insurance, you may need to pay an exuberant amount out of pocket. However, navigating through your insurance policies can take time and effort. You need to first figure out if your insurance plan provides dental coverage. While some insurances don't pay for braces, most dental insurance plans do. But there are restrictions to this policy. For example, if you had braces in the past but failed to wear your retainers, resulting in needing braces again, you will not be covered by insurance.
Likewise, some plans will cover the cost if you are under eighteen, but not once you cross this threshold. You may need to pick up a separate dental insurance plan if you have Medicare. Considering all these details, identify the kind of insurance plan you have; from there, talk to the orthodontist of your choice and see if they accept insurance.
Furthermore, inquire if you can pay your dental bills in other ways, such as through a health savings account (HSA) or a flexible spending account (FSA).
3.  Focus on Qualification and Experience
The orthodontist of your choice must have the credentials to practice in their state. Generally, to become an orthodontist, your dental care expert will need to attend dental school for four years. Upon graduation, they will receive a Doctor of Dental Surgery (DDS) or Doctor of Dental Medicine (DDM) degree. Once they have this qualification, they are required to take the National Board of Dental Examinations state and clinical tests. If your orthodontist clears these tests, they can apply for their state dental license.
But the journey doesn't end here. They still need to specialize to be an orthodontist. After graduating from dental school, these professionals will need to complete an orthodontic residency for two years, depending on their program. When this is over, their last stop is to take the American Board of Orthodontics exam, which is both written and oral. Passing this exam grants them a certificate which allows them to practice.
Your orthodontist will need to maintain this certification by taking the renewal examination every ten years, which is required in all 50 states. So, until your orthodontist hasn't been down this daunting route, know they're not ready to work with you.
Additionally, apart from their credentials, you need to look at their experience. Your orthodontist should have substantial work experience under their belt. Experience highlights skills and knowledge. The more experience your dental expert may have, the more you will trust them with your teeth.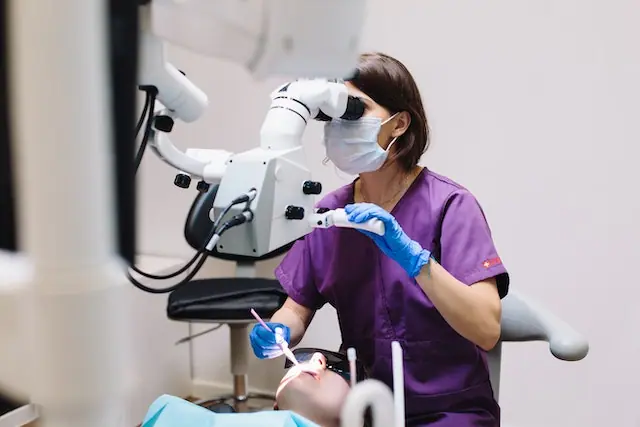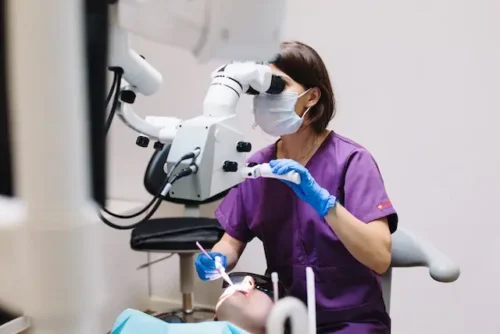 4.  Clinical Environment
Dental appointments can be highly anxiety-inducing. You may feel afraid of what's to come, and if the orthodontist's office is chaotic and disarray, it will only add to your confusion. So, part of choosing an orthodontist is to ensure they have a warm and friendly office. Therefore, if the orthodontist has a good clinic environment, a receptionist who is willing to walk you through your consultation, and less waiting time, then you're in good hands.
Moreover, focus on how the orthodontist interacts with you. Notice how they talk to you if they take the time to explain what each treatment is and what services you may need. Once you're done with your treatment, also observe how efficient the orthodontist is about follow-up exams, do they send you reminders, constantly stay in communication with you when needed, and provide you with a timeline on how long your treatment may take.
5.  Reputation
Your orthodontist needs to have a good industry reputation. If you're curious to see where your orthodontist of choice stands, look them up. Online reviews give you a glimpse into what you should expect regarding your dental care provider. Platforms like Yelp or Google Reviews give you a transparent idea of how well your orthodontist performs and how highly rated they are within the community. Don't ignore what other patients have to say. You never know what comment may resonate with you and push you to pick this orthodontist for your teeth.
Along with the reviews, investigate whether the patients are happy with the services provided, where they think their orthodontist can improve, and what services they enjoyed the most. When you have all the information you need, use it to decide whether you want to work with this professional or not.
Read More: 9 Reasons You Need To Visit An Orthodontist
Final Thoughts
Choosing an orthodontist can be a complex task. After all, orthodontic services don't come cheap, and you must be sure about the expert you want to work with. For this reason, don't hesitate to build your research on the experts who are working in your area. Orthodontists help you reclaim your smile and fix your teeth. Given how technical the job is, pick a professional who has a solid reputation, the necessary experience, and is flexible when it comes to meeting and working with patients.