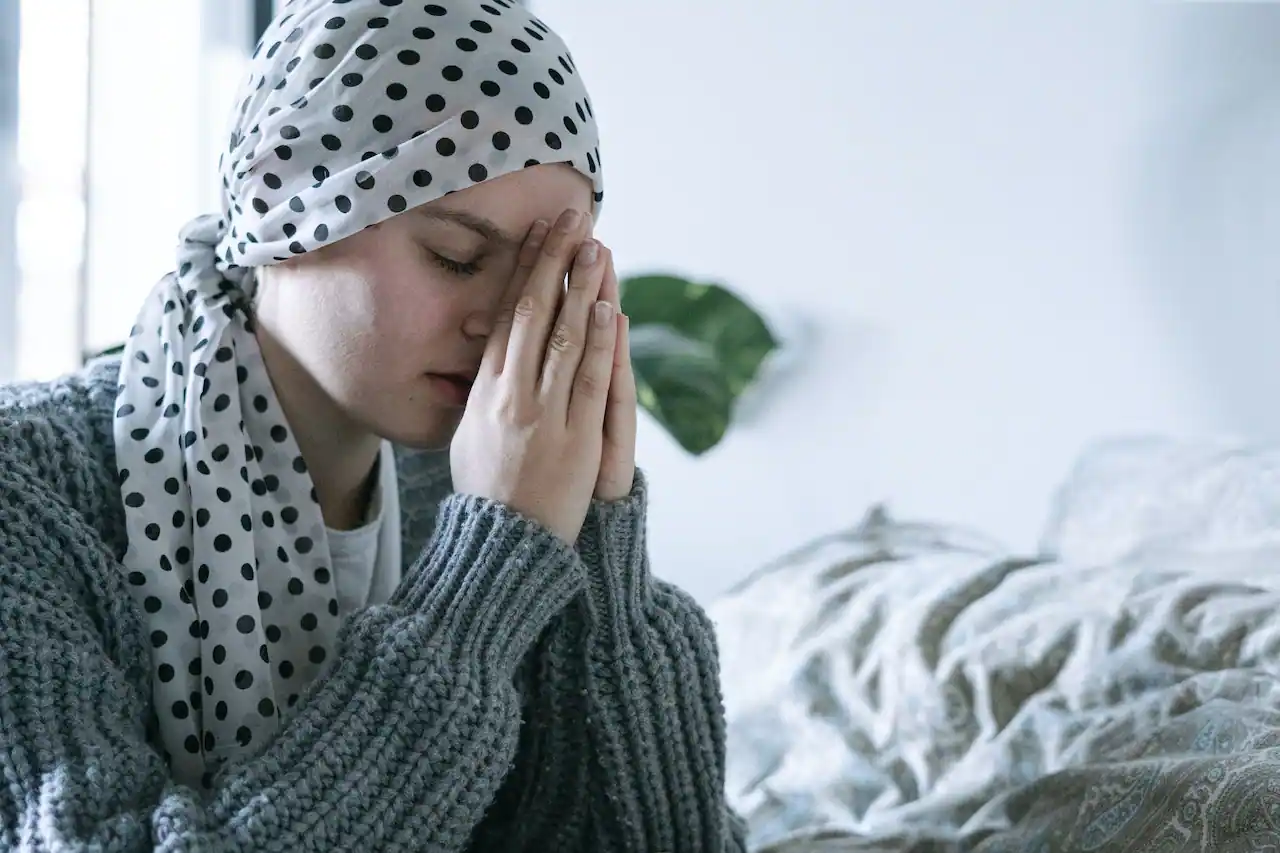 The Ultimate Guide to Daily Effective Prayer Techniques
Prayer represents a potent method to connect with divinity and partake in an enhanced awareness of the divine force. It serves as a communication channel between a person and the divine, where we can convey our sincerest desires and seek wisdom and advice in times of uncertainty. Here, we delve into how daily effective prayer routine helps to receive immediate assistance from a higher power, and the methods to integrate it seamlessly into our daily routine.
Importance of Daily Effective Prayer
Praying is more than just a customary practice or seeking divinity's favor. It's a mode to create a bond with the almighty and nurture our beliefs. Prayer is when we proclaim our Lord as the supreme authority over us and vow that we trust in Him. We also provide thanks to Him for He's bestowed kindness upon us and implore His aid for our problems and trials.
As believers, we are encouraged to pray without ceasing, as it says in 1 Thessalonians 5:17, "Pray continually." Regular prayer not only strengthens our relationship with God, but it can also bring countless benefits that can improve our overall well-being. Here are a few ways that prayer can enhance our lives:
Reduced anxiety and stress
Deep understanding of God
Boost our faith and confidence in God
Seek His guidance and wisdom
Find comfort and strength
How to Make Prayer a Daily Habit
Making prayer a part of our daily routine can be challenging, especially in the midst of a busy schedule. However, with some intentional effort, it is possible to establish a consistent prayer practice. To get you started, consider the following guidance as a place to start: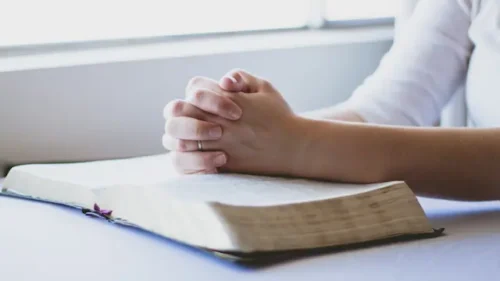 a. Finding the Right Time and Place
"But when you pray, go into your room, close the door, and pray to your Father, who is unseen. Then your Father, who sees what is done in secret, will reward you." – Matthew 6:6
Finding a quiet and comfortable place to pray can help us to focus and eliminate distractions. It could be a specific room in your home, a park, or a church. Also, finding a time when you are most alert and focused can help you to pray more effectively.
b. Setting the Right Intention
"May the words of my mouth and the meditation of my heart be pleasing to you, O Lord, my rock and my redeemer." – Psalm 19:14
Before you start your prayer, set an intention for what you want to achieve through your prayer time. This could be to seek God's guidance, to express gratitude, or to ask for forgiveness. Setting an intention can help you to stay focused and motivated.
c. Using a Prayer Journal
"Commit your way to the Lord; trust in him and he will do this: He will make your righteousness shine like the dawn, the justice of your cause like the noonday sun." – Psalm 37:5-6
Writing down your prayers in a journal can help you to reflect on your prayer life and track your progress. It can also be a helpful tool for recording your thoughts and feelings, as well as your answered prayers.
Read More: God's Perfect Will: A Guide to Finding Your Purpose
Types of Effective Prayers for Daily Use
Prayer is a crucial part of our daily spiritual practice, and there are different types of daily effective prayers for immediate help from god that we can use to deepen our relationship with God. Here are some examples of daily effective prayer for immediate help from god that you can incorporate into your prayer life:
1. Gratitude Prayer
"Give thanks in all circumstances; for this is God's will for you in Christ Jesus." – 1 Thessalonians 5:18
Expressing gratitude to God for His blessings and provision is a powerful way to connect with Him and cultivate a spirit of thanksgiving. You can start your prayer by thanking God for specific things in your life, such as your family, health, job, or friendships.
2. Intercessory Prayer
"Pray for each other so that you may be healed. The prayer of a righteous person is powerful and effective." – James 5:16
Interceding for others is a way to show love and compassion and lift up those who are struggling or in need. You can pray for your family, friends, coworkers, or people in your community who are facing challenges or difficult circumstances.
3. Confessional Prayer
"If we confess our sins, he is faithful and just and will forgive us our sins and purify us from all unrighteousness." – 1 John 1:9
Confessing our sins and asking for forgiveness is an essential part of our prayer life. It helps us to acknowledge our mistakes and shortcomings and seek God's mercy and grace. You can use the Lord's prayer or other biblical prayers as a guide for your confessional prayer.
4. Petitionary Prayer
"Ask and it will be given to you; seek and you will find; knock and the door will be opened to you." – Matthew 7:7
Petitionary prayer is a way to present our requests and needs to God and trust Him to provide for us. You can pray for specific things, such as healing, financial provision, or guidance for a decision you need to make.
Tips for Effective Daily Prayer
Here are some tips to help you make your daily prayer time more effective and meaningful: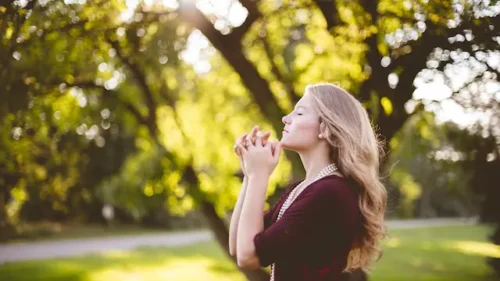 a. Start with Praise and Thanksgiving
Starting your prayer with praise and thanksgiving can help you to shift your focus from your problems to God's goodness and faithfulness. It can also help you to cultivate a spirit of gratitude and joy.
b. Use the Lord's Prayer as a Guide
Jesus christ's prayer, found in Matthew 6:9-13, is a powerful template for our daily prayer. It covers important aspects of our relationship with God, such as His holiness, kingdom, and will, as well as our needs for provision, forgiveness, and protection.
c. Meditate on Scripture
Meditating on scripture can help us to hear God's voice and discern His will for our lives. You can choose a verse or passage that speaks to your current situation or need and reflect on its meaning and application.
d. Listen for God's Voice
Prayer is more than just talking to God; it is also about listening to Him. Take some time to be still and listen for His voice. He may speak to you through His word, through a friend, or through a quiet impression in your heart.
Common Obstacles to Daily Prayer
Despite our best intentions, there are many obstacles that can hinder our daily prayer practice. Here are some examples of common ones and how to deal with them:
a. Lack of Time
Finding time for prayer can be a challenge, especially when our schedules are packed with other commitments. However, even a few minutes of prayer can make a difference. Try to set aside a specific time each day, even if it is just a few minutes, to pray.
b. Distractions
Distractions can disrupt our prayer time and make it hard to focus. Try to eliminate or minimize distractions, such as turning off your phone or finding a quiet place to pray. You can also use a prayer journal to help you stay focused.
c. Spiritual Dryness
Sometimes we may feel like our prayers are not getting through or that God is distant. This can be discouraging and lead to spiritual dryness. However, remember that prayer is not about our feelings, but about our faith. Keep praying even when you don't feel like it, and trust that God is listening and working in your life.
d. Doubt and Unbelief
Doubt and unbelief can also hinder our prayer life. We may wonder if God is really listening or if He cares about our needs. However, the Bible assures us that God is faithful and loving and that He hears our prayers. Ask Him to help you overcome your doubts and trust in His goodness and grace.
Conclusion
Daily prayer is an essential part of our spiritual growth and relationship with God. By making prayer a habit and using different types of prayers and techniques, we can deepen our intimacy with God and experience His power and presence in our lives. Remember that prayer is not about performance or perfection, but about relationship and faith. God loves to hear from us and delights in answering our prayers according to His will and purpose.
FAQs on Daily Effective Prayer
---
1.  How long should I pray each day?
The length of your prayer time is not as important as the consistency and quality of your prayer. Even a few minutes of focused prayer can be powerful and effective. You can start with a short prayer time and gradually increase it as you develop your prayer habit.
2.  Can I pray for myself?
Yes, it is important to pray for yourself and your own needs. God cares about every aspect of your life and wants to be involved in every situation. However, don't forget to also pray for others and seek to be a blessing to those around you.
3.  Is it okay to use pre-written prayers?
Yes, pre-written prayers can be a helpful guide and inspiration for your own prayer. The Bible is full of examples of prayers and songs that can be used as models for our own prayer. However, it is also important to pray from your heart and be authentic in your communication with God.
4.  What if I don't feel like praying?
It is normal to have times when we don't feel like praying. However, prayer is not just about our feelings, but about our faith and obedience to God. Even if you don't feel like it, take some time to pray and trust that God is listening and working in your life.
5.  How can I know if God is answering my prayers?
God may answer your prayers in different ways and at different times. Sometimes His answer may be yes, no, or not yet. However, you can look for signs of His presence and guidance in your life, such as peace, joy, wisdom, and answered prayer. Remember to trust in His goodness and faithfulness, even when the answers are not what you expect.