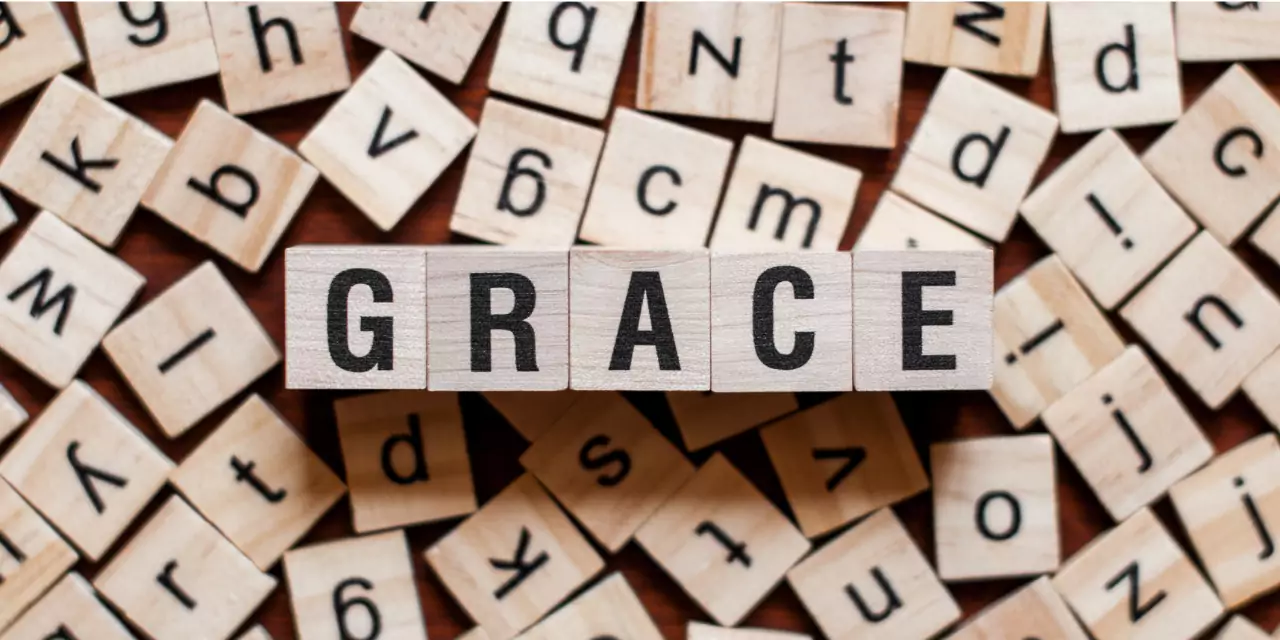 Why God's Grace is Sufficient? & How Does it Help Us?
To know why god's grace is sufficient, we need to take a look at 2 Corinthians 12 where Paul talks about, he's got a thorn in his flesh and he says I've asked the Lord three times to take it away.
God said to him "My grace is sufficient for you, for my power is made perfect in weakness." (2 Corinthians 12:9)
But there are two beautiful things about him saying "My grace is sufficient for you", the one is that He promises His grace.
So that when you are in the midst of the suffering that you're going through, you can say that "God, you promised me your grace", I need to have your grace and in the second thing is that also in the context of that He says "My grace will be sufficient for you", meaning it's going to be enough so when getting to the place where you're scared and you're suffering and you don't know what to do and you don't understand you can rely on God's promises.
God says listen my grace is going to be sufficient, lean on my grace and it will be sufficient for you.
5 Interesting reasons God's Grace is sufficient
The word meaning of grace is granted kindness, benevolence, gratitude, acceptance, favor without expectation of retribution, which has its sole motive in the goodness and frankness of the giver. These are both mutually exclusive when it comes to works that were done to be justified before God.
The grace of God forgives the sinner who repents, brings him joy and gratitude, and changes him!
1. God's Grace for Moses
"Also found favor in My sight." (Exodus 33:12)
We don't savvy this favor was found. we'd usually suppose that Moses did one thing sensible to search out this favor. Indeed, he had already done several treats by taking God's folks from Egypt.
However, Moses had not done several right things either. we tend to bear in mind his murder and cover-up revealing his guilt. For forty years he lived within the desert – an apparent failure.
However, he approached the burning bush and discovered God. Moses failed to buy his goodness gain this favor. God disposed of it. God failed to owe Moses; However, freely gave it. That's grace!
2. God's Grace for Noah
"But Noah found favor in the sight of the Lord" (Genesis 6:8).
Wickedness and evil were therefore rampant within the hearts of men that God truly regretted making them. Wow! He was able to wipe them out entirely, however, there was ONE man who was righteous, faithful, and committed to walking with God.
Noah wasn't a sufficient ideal man, nevertheless, god avoided wasting his family from the destruction, that's God's grace!
3. God's Grace for David
"Wash me thoroughly from my iniquity, and cleanse me from my sin (Psalm 51:1)"
David lusted, stole, fornicated, lied, and killed – nonetheless God saw his heart and fair-haired him. David is that the final example of God's unmerited favor.
However, I've needed to begin by mentioning all of his deserves. as a result of there are several. simply open up the book of Psalms, and you may be astonished by however deeply he fair-haired God. In his heart of hearts, I don't suppose David ever strayed from his love for God.
He simply created some pretty terrible choices on the means. The secret's he continually turned from his sin and repented. And God forgave. That's grace!
4. God's Grace for Mary Magdalene
"Mary . . . out of whom He had cast seven demons" (Mark 16:9; Luke 8:2)
Satan tormented Mary with seven demons. There was nothing any mere man or lady might do for her. She was a veritable captive of diabolic afflictions.
These beyond any doubt enclosed depression, anxiety, unhappiness, loneliness, self-loathing, shame, fear, and a number of alternative similar miseries. Jesus Christ had delivered her from all of that miseries.
She was definitely a wrongdoer whom Jesus saved, giving us an example of how no person is on the far side from receiving sufficient god's grace.
5. God's Grace for the Thief on the Cross
"Truly, I say to you, today you will be with me in Paradise." (Luke 23:43)
This was a person who was a criminal, an infamous wrongdoer, and undoubtedly one who's therefore referred to as "bad deeds' would outweigh the great ones.
As way as I do know, this man was the sole individual that Jesus gave instant assurance of salvation to. Jesus' words, "Today you will be with me in Paradise" removes all doubt. That's grace!
How does God's Grace help us?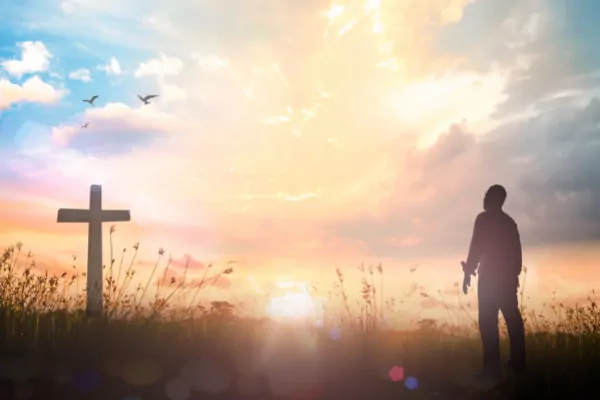 The agreement that Jesus makes with us is like a mom paying for her child's music lessons. Once the mother has paid the full amount, she can demand that her child practices. However, this doesn't mean that the child needs to pay their mother back. Instead, by practicing, the child shows gratitude for their mother's gift and takes advantage of the opportunity to improve their skills.
It is similar to Jesus. He has done justice to justice and can now turn to us and urge us: "Follow me" (Matthew 4:19) and keep my commandments (John 14:15)!
Similarly, Jesus has already done everything necessary for our salvation, and now he urges us to follow his teachings and keep his commandments. If we feel overwhelmed or like we're not good enough, we need to understand that growth and development take time, and that repentance is a continual process.
God's grace is the most powerful force in the universe, and it is available to everyone, regardless of their circumstances or abilities. It allows us to do what nothing else can, and it takes us where God wants us to be. The important thing is that we keep trying and keep practicing, just like a young musician learning to play the piano.
What are the types of Grace?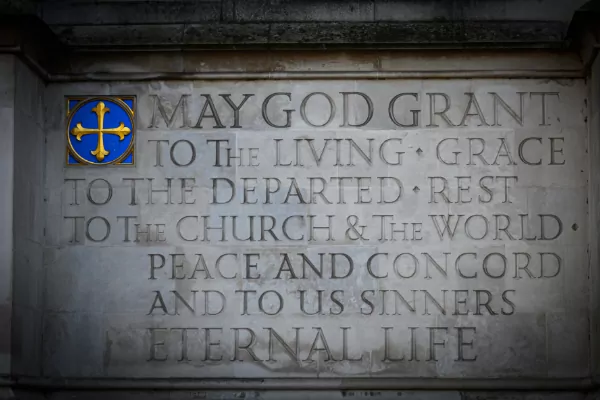 There are two main types of grace:
1. Helping grace
2. Sanctifying grace
1. Helping grace
Helping grace helps to recognize, want, and do that which leads to heaven:
God enlightens the mind: that is enlightening grace.
God moves the will: that is moving grace.
Accompanies and completes it: That is the driving and perfecting grace.
"It is God who brings about the will and the accomplishment in you", says St. Paul (Philippians 2:13). The actual grace is absolutely us to save the soul needed. We can think, talk, work, move, etc. without supernatural help. But there is nothing we can do to get to heaven without the grace of God.
Jesus says: "Without Me, you can do nothing" (John 15:5; 1 Timothy 2:4). Without grace, we are like a mill-wheel without water, a city without light, a machine without power for eternal life. God gives everyone sufficient grace to go to heaven, even the damned in Hell had enough of God's grace that they used too little.
Man must willingly receive grace (Psalm 94) and work with it (2 Corinthians 6:1). Of Judas, who forfeited so many graces, Jesus says: "Woe … it would be better for him if he hadn't been born!" (Mark 14:21).
Jesus wept over Jerusalem because it resisted the grace of God. One must gratefully accept grace, especially in prayer, infrequent confessions, and Sacramental Communion. One must not resist grace. Those who do not accept grace run the risk of sinning. He will get used to sin and lose eternal bliss.
2. Sanctifying grace
The goal of life is the glory of God, eternal happiness. This is so high above all earthly things and powers that man can never reach it.
In order for man to reach this infinitely lofty goal, God lifts the human soul up into the supernatural world, into his own divine life. For the life of body and soul, he gives his divine life of grace, sanctifying grace in baptism and confession.
For many people grace is like a coin of no value: but before God, everything counts: "If someone is not born again, he cannot see the kingdom of God " (John 3:3). Sanctifying grace is the supernatural life of the soul, participation in the divine nature.
Sanctifying grace makes us holy, children of God and heirs of heaven, says the Bible:
Holy: "You are washed, you are sanctified, you are justified in the name of our Lord Jesus Christ" (1 Corinthians 6:11). By sanctifying grace, we are cleansed from hereditary guilt and every grave sin. Serious sin has been taken away, "washed off", not just covered up.
Children of God: "See what love the Father has shown us, that we are called and are children of God" (1 John 3:1). So, Christ is our brother and we are part of God's family.
Heirs of heaven: "We are children of God. But if children, then also heirs, heirs of God and joint-heirs with Christ" (Romans 8:16). Heaven is safe for those who die in sanctifying grace.
Through sufficient sanctifying grace, man becomes God's child and is therefore holy. In this sense, St. Paul called Christians saints. But above all those are called holy who keep themselves free from voluntary venial sin and prove themselves through heroic (heroic) virtue.
The Church has expressly recognized or canonized many of these saints as saints. Altars and churches are allowed to be erected to honor them and they are called patron saints.
Without sanctifying grace, a person is poor: not holy, not a child of God, not an inheritance from heaven. The richest without sanctifying grace is the poorest before God. He cannot earn any merit for heaven. The door of heaven is closed to him.
God says to such: "I do not know you" (Matthew 25:12).
Sanctifying grace loses those who commit a grave sin. Serious sin is also called mortal sin because it kills the life of sanctifying grace. It is your own fault if you lose sanctifying grace. The mortal sinner robs himself of supernatural life.
Mortal sin is therefore the greatest misfortune. The sinner gets lost in sanctifying grace again if he confesses, or earlier if the complete repentance takes place. Sanctifying grace increases as one prays, receives the sacraments, and does good works.
What Bible says about God's grace being sufficient?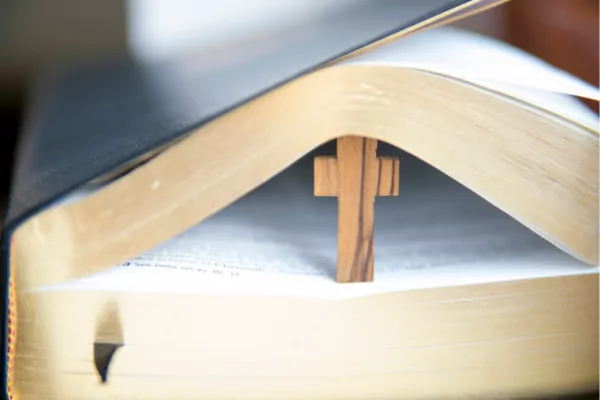 Christ challenges us to indicate faith in Him, to repent, build and keep covenants, receive the Holy Ghost, and endure to the end. However, if we obey, we tend to aren't fulfilling the demands of justice – not even the tiniest a part of it.
Instead, we tend to show our feeling for what Saviour did by victimization it to emulate what He taught us. Justice would need immediate perfection – or penalization if we tend to fail to obey. as a result of Jesus taking this penalization, He will provide us with the possibility to ultimately become good (Matthew 5:48) and facilitate us achieve that goal.
The grace of Christ is sufficient – sufficient to pay our debt, sufficient to transform us, and sufficient to assist us as long because the method of conversion takes us.
In doing this, we tend to don't realize that Christ – as some Christians believe – doesn't raise something people. Rather, we tend to discover why he asks such a lot and therefore the strength to try and do no matter what he tells us to try and do (Philippians 4:13).
Grace doesn't mean that God doesn't have high expectations. Grace suggests that God's power is with us (Luke 1:37).
The grace of God is often one thing that allows and releases in order that we will fulfill the need of God, never one thing passive in line with the motto: I will not build it anyway, however, I actually have the grace (Romans 8:37).
When we perceive the means of grace, we tend to understand that the blessings of Christ's Atonement continue and the ability of Christ is shown in our weakness.
Bible verses about grace being sufficient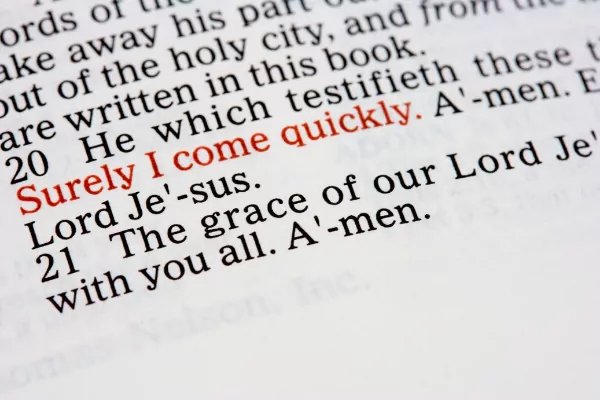 That is why we want to stand before the throne of our most gracious God with confidence so that we can find grace and mercy and receive his help at the right time. (Hebrews 4:16)
Yahweh bless you and keep you! Yahweh's face shine upon you and he be gracious to you! Yahweh look at you kindly and give you peace! (Numbers 6:24-26)
But God is rich in mercy and has given us all his great love and made us alive with the Messiah – yes, also us who were dead for him because of their wrongdoing. Remember: You are saved by pure grace! (Ephesians 2:4-5)
Yahweh is merciful and full of love, full of grace and great patience. (Psalm 103:8)
The God from whom all grace comes has called you through Christ to be in his glory forever. After this short period of suffering, he himself will build you up, strengthen you, make you stronger and place you on a solid base. (1 Peter 5:10)
Because god's grace has now become visible to bring sufficient salvation to all people. She trains us to reject godlessness and worldly desires and to live prudently, justly, and with reverence for God in today's world. (Titus 2:11-12)
And yet Yahweh is waiting to be gracious to you. In order to have mercy on you, he shows his power, for the Lord is a God of justice. Happy those who trust in his intervention! (Isaiah 30:18)
It is the one who saved us. He called us with a holy call and did not look at our works, but followed his own decision and the grace that he gave us in Jesus Christ long ago. (2 Timothy 1:9)
For if you forgive people for their wrongdoings, your Heavenly Father will forgive you too. (Matthew 6:14)
Then sin will lose its power over you because you no longer live under the law but under grace. (Romans 6:14)
For all have sinned and have lost the glory of God. Yet they are justly pronounced righteous through his grace alone, and that is because of the redemption that came about through Jesus Christ. (Romans 3: 23-24)
Does this mean that we simply continue to sin because we are no longer under the rule of law but under grace? No way! (Romans 6:15)
By grace, you have been saved through faith. You did not do anything to this end, it is God's gift and not your own work. Because nobody should be able to imagine anything on it. (Ephesians 2:8-9)
The grace of our Lord Jesus Christ be with you! (Philemon 1:25)
For this is how God showed his love to the world: He gave his only Son so that everyone who believes in him would not perish but have eternal life. (John 3:16)
But I do not consider my personal life and my life to be worth mentioning. It is only important that I reach the goal and fulfill the commission that I received from Jesus our Lord: to bring people the good news of God's grace. (Acts 20:24)
The grace of the Lord Jesus be with everyone! (Revelation 22:21)
Summary
God's grace is sufficient. Jesus' grace is sufficient. It is enough. We don't need it anymore. Do not give up. Keep trying. Don't look for escape routes and excuses.
Seek the Lord and His perfect strength. Don't look around for someone to blame. Look around for someone to help you. If you seek Christ, you will feel the helping power, the divine help that we call his wonderful grace.
Grace is not a second engine that starts as soon as our fuel is used up. Rather, it is always our source of strength. It is not the light at the end of the tunnel, but the light that brings us through the tunnel. Grace is not received anywhere along the way. You receive them here and now.