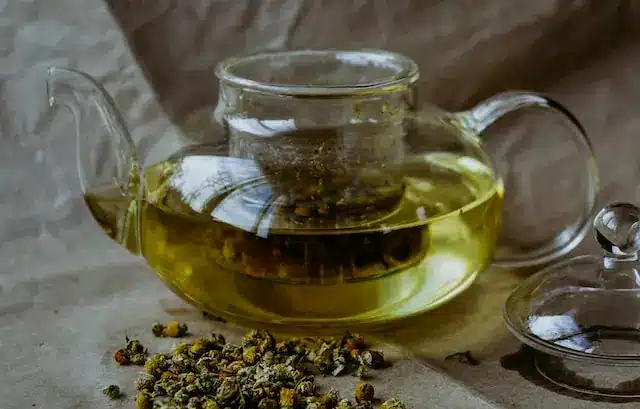 Eight Hot Beverages That Help You De-stress
Have you been looking for a simple way to de-stress? Everyone needs a way to relax from time to time. Whether you're overwhelmed by work or your parenting responsibilities leave you with little time to yourself, allowing yourself to unwind can do you a world of good. You might even feel like a new person after it!
Unfortunately, many busy individuals struggle to spare enough time for a spa day or weekend break. In these cases, finding something quick yet calming is a priority. That's where hot beverages come in handy. By pouring yourself a steaming cup of a relaxing drink, you give yourself time to collect yourself and feel calm.
Why Drink Hot Beverages?
Firstly, hot beverages can be endlessly relaxing, especially when you drink the right ones. You can feel the stress being released from your body with a nice cup of herbal tea. That's not the only benefit, though, as hot drinks provide even more health benefits.
Did you know that a hot drink can also promote blood circulation thanks to its warming properties? This leads to a range of benefits; good circulation helps wounds heal faster, improves heart health, and boosts brain function.
Of course, another obvious benefit of hot drinks is that they warm you up, which is particularly helpful during the winter. They can even help you in the summertime, too, as science shows that a warm beverage can cool you down. Is there anything they can't do?
Now that you know the undeniable benefits of a hot drink, you probably want to learn the best ones to help you relax. Here are eight hot beverages that will help you de-stress.
1: Hot Chocolate
Hot chocolate is a popular beverage often adored by children. However, anyone, regardless of their age, can enjoy this creamy and delectable warm drink. While, yes, hot chocolate may contain sugar, it still provides the benefit of relaxation. After all, what's better than winding down at the end of the day with a hot drink made of chocolate? To make the experience even more enjoyable, consider using these chocolate bombs at Dallmann. These hot chocolate bombs are made of high-quality chocolate and are filled with marshmallows. Simply pour warm milk onto the chocolate bomb, and you'll have a tasty, warm treat to unwind with.
2: Chamomile Tea
Chamomile is a natural herb that comes from flowers and contains a wide range of nutrients. The medicinal benefits are almost endless: a cup of chamomile tea stabilizes blood sugar, acts as an anti-inflammatory, fights symptoms of colds, and, of course, reduces stress. There's a reason why many people like to drink a mug of chamomile tea before heading to bed; this calming beverage helps you feel sleepy, providing effects similar to a sedative, only it's completely natural. So, the next time you need to feel more at peace, pour yourself a mug of chamomile tea, perhaps with a drop of honey for some added sweetness.
3: Lavender Tea
Lavender is known for its relaxation properties, with studies showing that it reduces heart rate and anxiety. To reap those benefits, make yourself a lavender tea when you're stressed. You can buy lavender tea bags for the easiest method; all you have to do is pour hot (not quite boiling) water over the tea bag, let it brew, and then enjoy the beverage. If you like a more natural process, you could even make your own by placing freshly picked lavender buds in a sachet and using that as a homemade tea bag. Just remember to let it steep for a good ten minutes.
4: Ovaltine
Ovaltine is a branded drink that originated in Sweden but is now popular all over the world. This malty, chocolatey drink is perfect for bedtime. Not only does it taste great, but it's also full of nutrients, including vitamin A, vitamin D, vitamin B, calcium, and magnesium. It's a comforting drink that you'll reach for time and time again!
5: Warm Milk
Warm milk is typically consumed by small children. However, sometimes, taking yourself back to your childhood is a great way to unwind, especially when it involves drinking a calming beverage. Hot milk is the perfect drink to consume before going to sleep, thanks to the presence of tryptophan, which helps promote sleep. If you don't drink cow's milk, you can always use an alternative like almond milk, which is perfectly fine to warm up.
6: Peppermint Tea
Peppermint tea is an herbal tea that helps you to de-stress. One of the main ways it does this is by settling your stomach. If you're feeling anxious or nervous about something, a simple cup of peppermint tea can fight off nausea and help you feel calm. Plus, it tastes great, especially when you add some lemon, honey, or ginger.
7: Mulled Wine
Mulled wine is a warm, alcoholic beverage often consumed during the Christmas period. It's cozy, delicious, and fruity. Just bear in mind that it's an alcoholic drink, so drinking too much might leave you with a sore head the next day.
Making mulled wine is simple. There are several different recipes, but generally, you just need a standard bottle of red wine, some spices (such as star anise and cinnamon), and fresh fruit (like sliced oranges). Some people even add sweeteners like maple syrup. The process involves heating all ingredients together in a pan and stopping to serve it before the drink reaches boiling point.
Don't drink alcohol? You can still enjoy this tasty beverage — just use a non-alcoholic bottle of wine!
8: Decaf Coffee
Sometimes, a little bit of what you love is just what you need. Some people drink coffee purely for the caffeine benefits. Others simply love the taste.
If you're someone who loves the taste of coffee, a nice cup of joe can help you unwind. The problem is that the effects of caffeine can increase your heart rate and anxiety levels, which isn't exactly synonymous with relaxation. Fortunately, there's a solution: decaf coffee. Decaf coffee gets soaked in liquid, removing most of the caffeine. Sure, there's still a trace, but that's nothing compared to the amount in fully caffeinated coffee! It's the perfect way to enjoy a coffee during the evening or when you don't want to feel the effects of caffeine.
Read More: Best Black Coffee for Weight Loss
Hot Drinks: The Perfect Way to Relax
Whether you have an upcoming interview that you need to nail or are simply trying to get a restful night's sleep, drinking a warm beverage like one of the ones listed above is a great way to calm yourself down. Plus, many of these drinks provide additional health benefits, making them a fantastic addition to your daily diet.