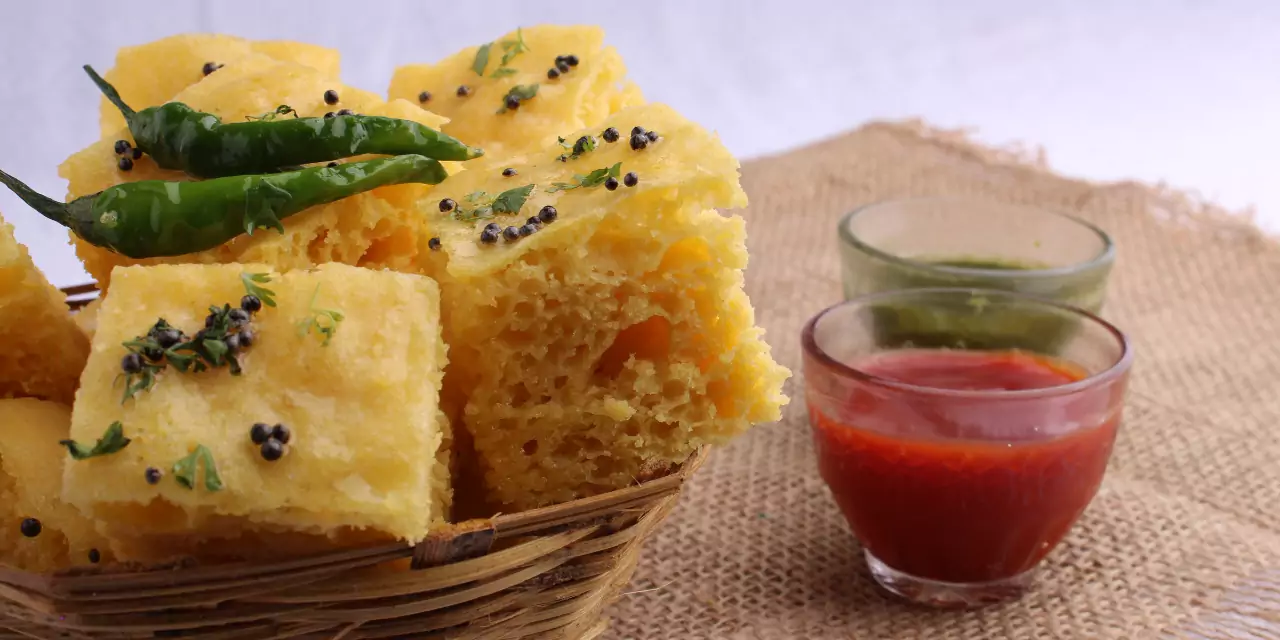 Khaman Dhokla Recipe | Authentic Gujarati Style Recipe
The Khaman Dhokla Recipe is one of the easiest Indian cooking recipes you can find on the internet. In this article, I am going to teach you how to make delicious Khaman Dhokla yourself with some super easy steps, but before getting started, you need to know what Dhokla actually is.
What is Dhokla?
Dhokla is a soft, spongy, savoury treat from the west coast of India. This is often a preferred ancient snack from Gujarat. Made from gram flour, this delicious snack is super-light, healthy, and made in just a matter of minutes and serve it as an appetizer, a teatime snack, or a light but nutrient meal.
Some of the ingredients are uncommon, and it'd take you some tries to master the recipe, however, trust me it's definitely worth the effort, you have got never tasted something like dhokla before.
What is Khaman?
Khaman is made of contemporary ground channa daal or gram flour (besan), soaked in water to form a soft thick paste that includes a cake-batter like consistency. This can be then baked to a spongy bread-like texture.
For baking khaman, gram flour, rava, lemon juice and curd are some of the main ingredients to be used. The snack will be baked in an cooker, steamer or maybe a microwave. A final bit a tadka using curry leaves, hing and chillies is added.
What is the difference between Khaman and Dhokla?
Dhokla is made with a batter made using soaked rice and soaked chana dal. Then they are grind to a batter and fermented overnight.
Khaman is made from gram flour (besan). It is an instant process without soaking, grinding, and fermenting.
Both are steam cooked.
Dhokla may be a very little pale in color. However, what you get within the market now's a vibrant yellow to appear at, maybe to create it additional appealing.
Khaman is richer trying and conjointly includes a softer, additional spongey texture. You don't got to decide one amongst the two!
Khaman and Dhokla are each vastly in style snack dishes and enjoyed by people all across the country. Currently that you just recognize the difference between the two, we have a tendency to hope you get pleasure from them even more!
Read more: Make Idli Sambar with an Authentic South Indian Recipe
Khaman Dhokla Recipe 
---
Ingredient
1 cup Besan (gram) flour
2 tblsp Rava/Sooji
1 tbsp Sugar
1 tsp Lemon juice
½ cup Curd
2 tsp Eno fruit salt
1 cup Water
1/2 tsp Turmeric
1 tsp Mustard
½ tsp Hing
1 tsp Salt
1 tbsp Oil
2 Green chillies
Instructions for Khaman Dhokla Recipe
1. Combine altogether of the ingredients, except the Eno fruit salt – gram flour, semolina, curd, turmeric, salt, sugar, lime juice, oil, hing and water.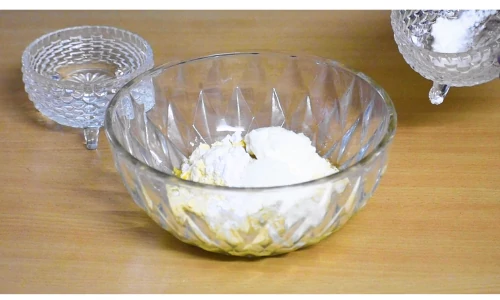 2. Stir to mix well without any lumps together with your whisk for 1-2 minutes.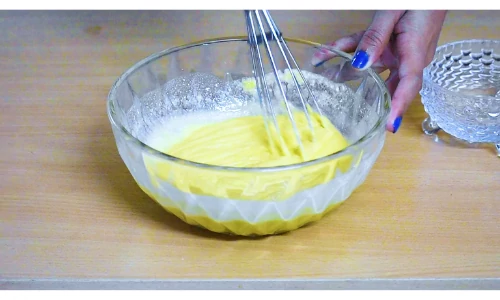 3. Check the consistency. It mustn't be too watery or too thick. Keep this aside for 10 minutes.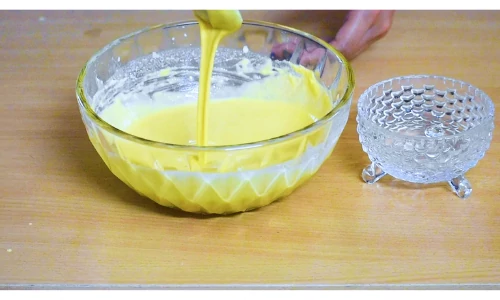 4. Grease 1 teaspoon oil in a cake pan. I used a steel bowl. Grease all sides of a pan.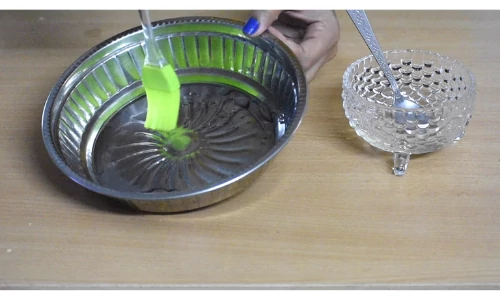 5. After 10 minutes, add 1 teaspoon Eno and 1 teaspoon water to the batter and stir it in one direction. The batter will become foamy lightweight and double the amount.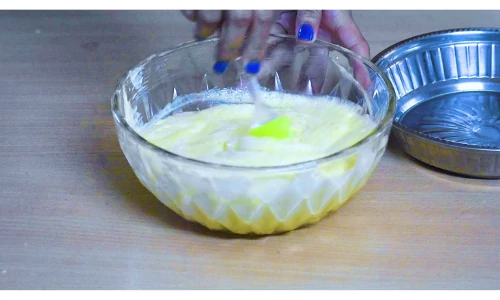 6. Immediately transfer the batter to the greased steel bowl and place the container in a steamer and cook for 20 minutes in medium flame. It is important to start cooking quickly once adding Eno to get soft and fluffy dhokla.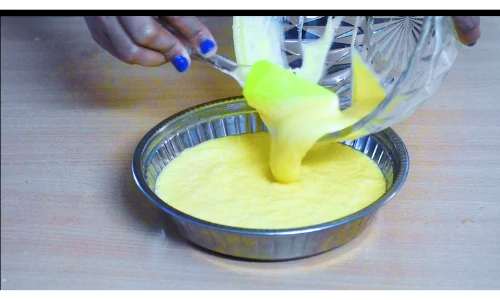 7. Insert a knife or toothpick to check it is steamed. The toothpick should come out almost clean. If not, you may got to steam for 2-3 more minutes. Let it cool for 5 minutes, so it is easy to take from pan.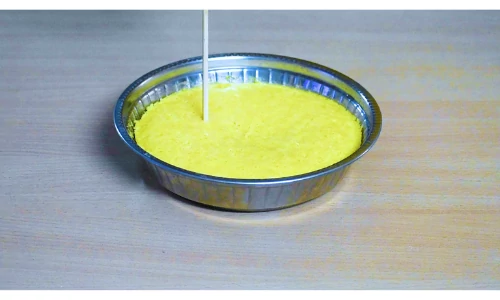 8. further in recipe, its time to make a knife around the edges of the khaman dhokla. Then place a plate on top of the bowl and turn it upside down.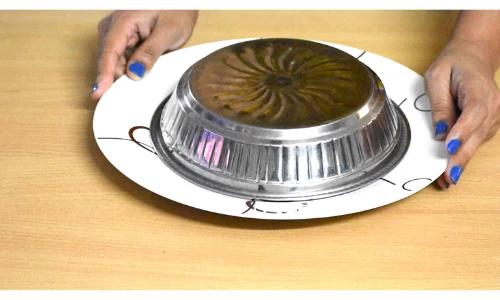 9. Heat oil in a pan on stovetop on high heat. Then add the mustard seeds and allow them to sizzle. Now add curry leaves and green chilies. Let them saute for about 30 seconds and turn off heat.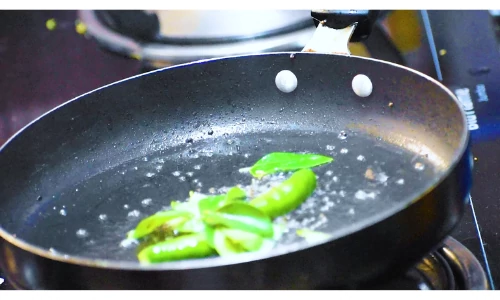 10. Now add 1 tablespoon sugar, water and stir well.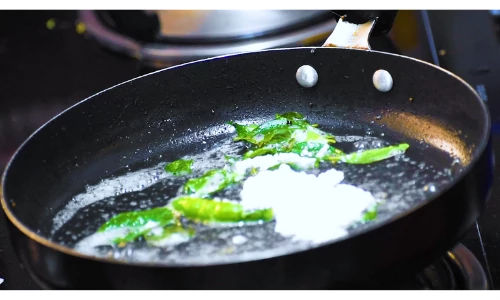 11. Cut the dhokla into small pieces. Spread the tempering over the dhokla. All water will be absorbed by the dhokla.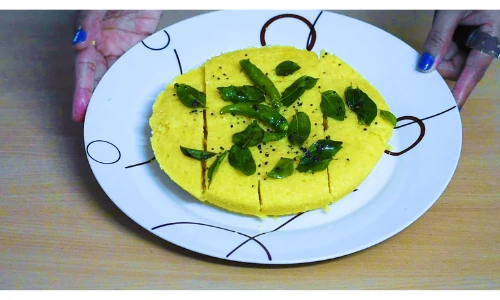 12. Cool completely and garnish with coriander leaves before serving.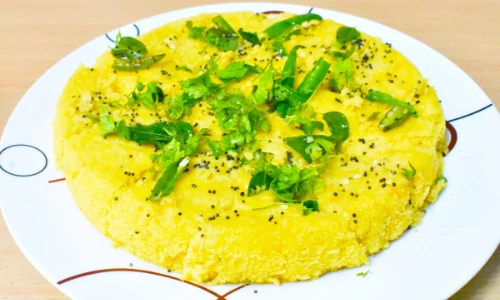 Few quick tips to make Dhokla delicious
Consistency of the batter is important. It mustn't be too watery or too thick.
Eno fruit salt gives the best results than baking soda.
You can use citric acid also instead of lemon juice , citric acid makes khaman dhokla more fluffy.
While making batter whisk it well for 1 minute in one direction. This helps turmeric to mix well in batter and to avoid red/orange patches in dhokla.
Activate Eno with little water when you add it in water. It helps to activate instantly and ensures all powder is dissolved well in batter.
Do not over stir after adding Eno fruit salt in the batter.
Start the steaming immediately after adding Eno in batter to get good results.
If you are using Pressure cooker in venting mode, the timer function does not work. Use an external timer.
You can make this Khaman dhokla when needed. Simply heat it in a microwave for a few seconds and it will be ready to serve hot.
Watch Khaman Dhokla Recipe Step By Step
Benefits of Eating Khaman Dhokla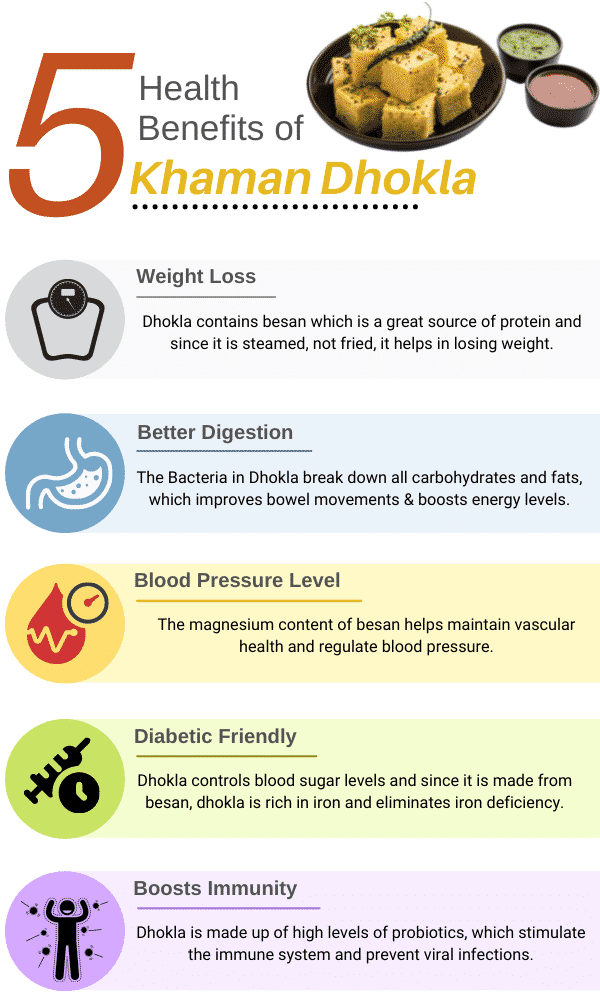 The ingredients in a Dhokla are super high in protein. Besan base, which is also available in fermented form, increases the bioavailability of nutrients such as riboflavin, niacin, folic acid, thiamine, vitamin K and biotin. The steamed dish is excellent for those who want to lose weight.
Since it is a fermented food, Dhokla is easier to digest. The microorganisms in Dhokla break down all complex carbohydrates, proteins and fats and promote a healthy bowel, improve bowel movements and ultimately increase your energy levels.
Dhokla is considered the best snack for diabetics. With a low glycemic index, a number that represents a food's ability to affect blood sugar levels, the snack becomes diabetic-friendly.
Frequently Asked Questions on Khaman Dhokla Recipe
How many days dhokla can be stored?
Like other food made with dairy product, dhokla has a short shelf life. Serve it warm or at room temperature within some hours of preparation, and store leftovers in the refrigerator for up to 3 days.
Is Dhokla good for weight loss?
Dhokla is made of besan, that may be a good supply of protein. Since dhokla is steamed and not deep-fried, it's additionally a hit with folks trying to reduce weight. Protein may be a good element for weight loss.
Can we use baking soda instead of Eno in dhokla Recipe?
Eno fruit salt provides the most effective results. ½ teaspoon baking soda + ½ teaspoon citric acid (or one teaspoon lime juice) may be used as another just in case Eno isn't on the market.
What are the benefits of eating Khaman Dhokla?
Dhokla contains a low glycemic index (it releases glucose at a lot of sustained rate) that makes it good for diabetics.
Steamed and not fried they need less oil content that create them low in calories. It contains less calories where 100 g of dhokla contains only 160 calories.
Well, in case you have decided to try Khaman Dhokla Recipe, kindly share your experience by commenting below. I will love to know that. Happy Cooking!!
Authentic Gujarathi Khaman Dhokla Recipe
Dhokla is a soft, spongy, savoury treat from the west coast of India. This is often a preferred ancient snack from Gujarat. Made from gram flour, thisdelicious snack is super-light, healthy, and made in just a matter of minutesand serve it as an appetizer, a teatime snack, or a light but nutrient meal.
Ingredients
1

cup

Beasan (Gram) Flour

2

tbsp

Rava/sooji

1

tbsp

Sugar

1

tsp

Lemon Juice

1/2

cup

curd

2

tsp

Eno Fruit Salt

1

cup

Water

1/2

tsp

Turmeric

1/2

tsp

Hing

1

tsp

Salt

1

tbsp

Oil

1

Spring Curry Leaves

1

tsp

Mustard

2

Green Chillies
Instructions
Combine altogether of the ingredients,except the Eno fruit salt – gram flour, semolina, curd, turmeric, salt, sugar,lime juice, oil, hing and water.

Stir to mix well without any lumps together with your whisk for 1-2 minutes.

Check the consistency. It mustn't be too watery or too thick. Keep this aside for 10 minutes.

Grease 1 teaspoon oil in a cake pan. I useda steel bowl. Grease all sides of a pan.

After 10 minutes, add 1 teaspoon Eno and 1teaspoon water to the batter and stir it in one direction. The batter willbecome foamy lightweight and double the amount.

Immediately transfer the batter to the greased steel bowl and place the container in a steamer and cook for 20 minutes in medium flame. It is important to start cooking quickly once adding Eno to get soft and fluffy dhokla.

Insert a knife or toothpick to check it is steamed.The toothpick should come out almost clean. If not, you may got to steamfor 2-3 more minutes. Let it cool for 5 minutes, so it is easy to take from pan.

Make a knife around the edges of the khaman dhokla. Then place a plate on top of the bowl and turn it upside down.

Heat oil in a pan on stovetop on highheat. Then add the mustard seeds and allow them to sizzle. Now add curryleaves and green chilies. Let them saute for about 30 seconds and turn offheat.

Now add 1 tablespoon sugar, water and stir well.

Cut the dhokla into small pieces. Spread the tempering over the dhokla. All water will be absorbed by the dhokla.

Cool completely and garnish with corianderleaves before serving.

In case you understand recipes more from video, watch Khaman Dhokla Recipe Step By Step