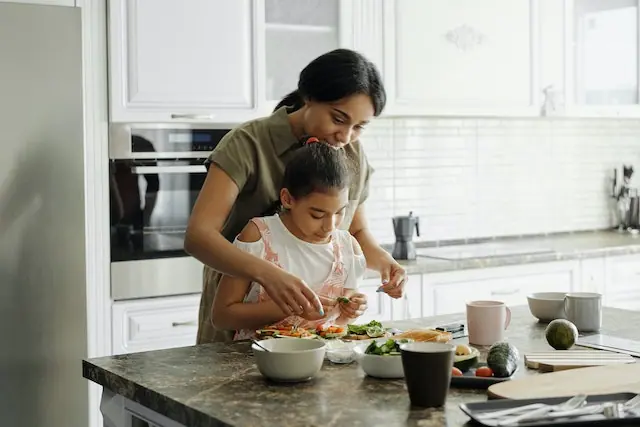 Preparing Your Kid's Lunchbox: 6 Hacks for Working Moms
Preparing healthy, delicious lunches for your kids every day can feel like an overwhelming task for busy working moms. Between early morning meetings, getting the kids ready for school, and trying to sneak in a few minutes for yourself, finding the time and energy hacks to pack creative lunchbox day after day can be exhausting.
But having a stocked lunchbox ready to grab and go each morning is so important. It saves money compared to buying school lunches at the cafeteria and gives you control over providing nutritious food for your children. With some simple preparation and easy-to-execute hacks, you can take the stress out of packing lunches and ensure your kids have something they look forward to eating every day.
Here are six lunchbox hacks to make the process faster, easier, and more fun for working moms and kids alike.
1. Prep ingredients ahead of time
One of the most time-consuming parts of packing lunchbox hacks is washing, chopping, and prepping fresh ingredients like fruits and veggies every morning. Make this step faster by doing some prep work on the weekends. Wash and chop vegetables and fruits on Sunday and store them in airtight containers. Hard boil a dozen eggs, cook a batch of chicken breasts, and prepare other proteins like cheese sticks and deli meats ahead of time too.
2. Double up on dinners
When making dinner, purposefully double the recipe and set aside leftovers to pack for lunches the next day. For example, a family favorite like crock pot chicken thighs can be made in a larger batch for a hearty dinner and then used in various ways for lunch – like shredded over a salad or paired with a whole grain roll and some veggies. Hearty soups, chili, casseroles, and pasta dishes hold up well and pack lots of flavor. Getting two meals out of one cooking session is an easy way to save time. Doubling recipes that freeze well can stock your freezer with ready-to-grab entrees too.
Packing leftover dinner foods for lunch helps reduce food waste while saving you time. Your kids will also love seeing familiar dishes from last night's dinner in their lunch boxes. Focus on cooking large batches of freezer-friendly foods incorporating vegetables, lean proteins, and whole grains. Then simply reheat and pack into lunches for easy, healthy meals your kids enjoy.
3. Make a weekly menu
Planning nutritious lunches for the whole week will save you time and mental energy. Sit together as a family on Sunday afternoons to brainstorm fun, healthy ideas and create a weekly lunch menu. Write it on a whiteboard or print it out and post it on the refrigerator. It takes the guesswork and decision fatigue out of packing lunches each morning.
A weekly menu allows you to include a variety of foods over the course of the week. You can plan lunches incorporating different food groups, mix up hot and cold items, and add exciting themes like Taco Tuesday or Pizza Friday that kids will look forward to. Planning ahead also makes grocery shopping easier since you'll know exactly what ingredients are needed for the week. Sticking to a menu will help streamline your mornings and provide your kids with balanced, nutritious lunches all week.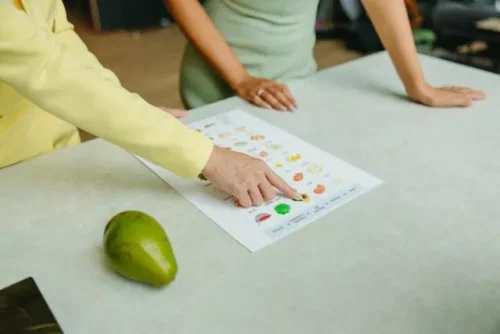 4. Get your kids involved
Instead of packing their lunch alone in the kitchen every morning, get your kids involved! On weekends when you have more time, have them help wash fruits and veggies, assemble sandwiches, and portion out healthy snacks like trail mix and sliced fruits into small reusable containers or bags. Let them pick out their favorite lunchbox and help pack their lunches the night before school.
Not only does involving your kids save you time and energy in the morning, it teaches them independence and gets them excited about the healthy lunches they helped prepare. Kids are more likely to happily eat foods they helped pick out and make. Teaching them to assemble their own lunches also develops essential life skills. Moreover, a fun, bonding lunchbox packing activity results in happier mornings and kids who look forward to eating their lunches.
5. Stock up on lunchbox essentials
Keep your pantry stocked with non-perishable lunch items like whole grain crackers, granola bars, fruit cups, pouches of nut butter, and dried fruit. Shop sales and stock up on healthy, shelf-stable foods. Having a stash of go-to items makes throwing together a lunchbox much less stressful.
Stocking up on lunchbox essentials when they are on sale allows you to always have components ready for easy lunches. Shop for nutrient-dense snacks with protein, like nuts and seeds. Seek out whole-grain crackers, bars, and chips for fiber. Building your pantry with healthy lunchtime staples makes packing lunches quick, affordable, and nutritious. Your kids will also love digging into your stash and picking their own snacks.
Read More: 5 Healthy Lunch Box Ideas – That Your Kids Will Actually Eat
6. Prep freezer-safe foods
Freezing foods helps streamline packing lunches. Make extra muffins, waffles, or pancakes and freeze them to grab and go for easy breakfasts. Freeze yogurt tubes or pouches of smoothies to keep lunches cool. You can also freeze sandwiches assembled in advance.
Prepared frozen foods are lifesavers for busy mornings. Make a big batch of whole wheat waffles and keep them frozen to quickly heat up for breakfast before school. Homemade muffins also freeze well for easy on-the-go snacks. Fill reusable pouches with yogurt smoothies and freeze overnight to pack as healthy slushies that thaw by lunch. Freezing assembled sandwiches with cheese and deli meat or burritos allows you to make lunches ahead when you have more time. Kids love fun foods, and you'll love the extra time in your morning routine.
Conclusion
Packing healthy, homemade lunches for your kids every day is possible, even with a busy work schedule. With some preparation, like washing and chopping produce on weekends, getting kids involved in the process, planning weekly menus, and stocking up on lunchbox essentials, you can take the hassle out of packing lunches. Engaging kids through activities like helping to assemble lunches and letting them pack their own lunches teaches responsibility and saves time. Don't let the daily lunchbox chore stress you out. With these handy hacks, you can give your kids lunches to look forward to daily while maintaining your sanity as a working mom.