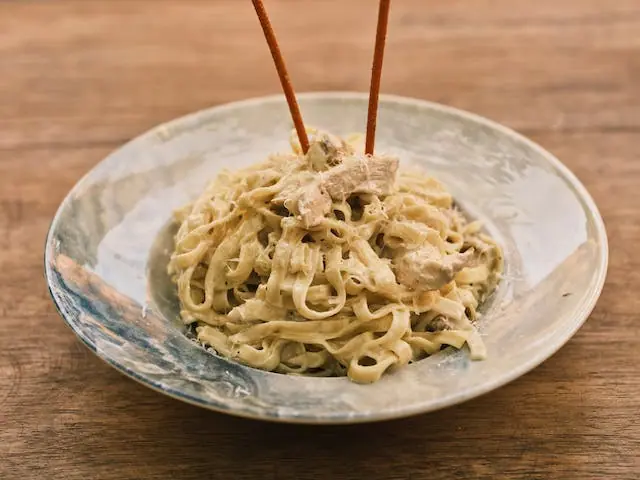 Savory and Satisfying: Four Comfort Food Recipes for Fall
As the leaves change color and a crispness enters the air, our culinary cravings shift toward dishes that promise warmth and comfort. Fall is the perfect time to indulge in heartier meals that satisfy the soul as much as the tummy. Comfort foods, those nostalgic and traditional favorites, adorn our tables, offering solace with every spoonful. And what better way to welcome the season than by exploring some savory and satisfying comfort food recipes that are perfect for fall? These dishes are not only delicious but also simple to prepare, ensuring that you spend less time in the kitchen and more time in enjoying the meal.
1. Rustic Pumpkin Soup
As pumpkins come into season, they make a fantastic base for a warming soup in fall.
Ingredients:
2 tablespoons of olive oil
1 onion, chopped
1 clove of garlic, minced
4 cups of pumpkin puree (fresh or canned)
4 cups of vegetable stock
1 teaspoon of ground cinnamon
1/2 teaspoon of ground nutmeg
1 cup of heavy cream
Salt and pepper to taste
Roasted pumpkin seeds for garnish
Instructions:
Heat the olive oil in a large pot over medium heat. Add the onion and garlic, cooking until softened. Stir in the pumpkin puree, vegetable stock, and cinnamon. Bring it to boil, then reduce heat and simmer for 20 minutes. Puree the soup with a blender until smooth. Stir in the heavy cream and heat through. Season with salt and pepper to taste. Serve hot, garnished with roasted pumpkin seeds for an added crunch. Pumpkin soup is a creamy delight, bringing the essence of fall to your palate with every sip.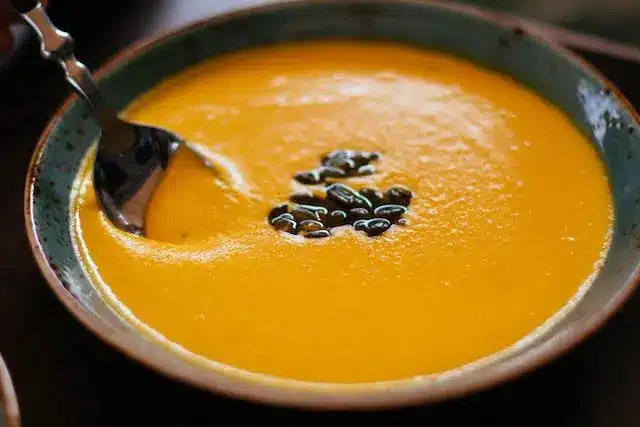 2. Chicken Alfredo
And if you're looking for more mouthwatering recipes, be sure to check out this Chicken Alfredo recipe for dinner – it's the epitome of delightful dining.
Chicken Alfredo is a classic comfort food recipes with its rich and velvety sauce, tender chicken, and perfectly cooked pasta. It's a dish that brings a sense of indulgence to your dinner table and yet is simple enough to prepare on a weeknight.
Ingredients:
2 boneless, skinless chicken breasts
Salt and black pepper to taste
2 tablespoons of olive oil
1 pound of fettuccine pasta
1 stick of unsalted butter
2 cups of heavy cream
1 clove of garlic, minced
1 1/2 cups of freshly grated Parmesan cheese
Chopped parsley for garnish
Instructions:
Start by seasoning the chicken breasts with salt and black pepper.
Heat the olive oil in a large skillet over medium-high heat. Add the chicken and cook until golden brown and cooked through, about 4-5 minutes per side. Transfer the chicken to a plate and set it aside.
In a separate pot, bring a large quantity of salted water to a boil. Cook the fettuccine according to the package instructions until it's al dente, then drain and set it aside.
In the same skillet used for the chicken, melt the butter over medium heat. Add the minced garlic and sauté until fragrant.
Pour in the heavy cream and bring the mixture to a simmer. Allow it to thicken slightly, then stir in the Parmesan cheese until you have a smooth and creamy sauce.
Sprinkle in a pinch of nutmeg for that extra touch of flavor.
Slice the resting chicken into strips and add it to the sauce, mixing well to ensure each piece is coated.
Add the cooked pasta to the skillet and toss everything together until the pasta is well coated with the Alfredo sauce.
Serve this Chicken Alfredo hot, garnished with chopped parsley and extra Parmesan if desired. It's a dish that warms you from the inside out and is perfect for those cooler evenings.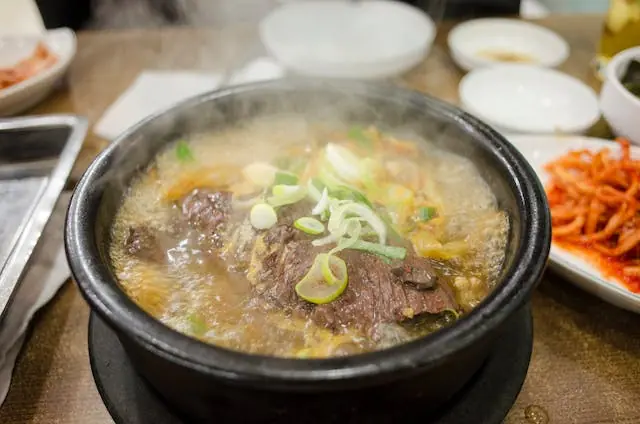 3. Hearty Beef Stew
It's a comforting autumn classic. Tender beef, savory broth, and hearty vegetables create a soul-warming dish for cool evenings.
Ingredients:
2 pounds of beef chuck, cut into 1-inch cubes
1/4 cup of all-purpose flour
Salt and freshly ground black pepper
2 tablespoons of vegetable oil
1 onion, chopped
3 cloves of garlic, minced
4 cups of beef broth
2 tablespoons of tomato paste
1 tablespoon of Worcestershire sauce
1 teaspoon of dried thyme
2 bay leaves
3 carrots, peeled and sliced
2 potatoes, peeled and cut into cubes
1 cup of frozen peas
Instructions:
In a large bowl, toss the beef cubes with flour, salt, and pepper until they are well-coated. Heat the vegetable oil in a large pot over medium-high heat. Add the beef in batches and brown on all sides. Transfer to a plate. In the same pot, add the onion and garlic. Cook until softened. Return the beef to the pot and add the beef broth, tomato paste, Worcestershire sauce, thyme, and bay leaves. Bring to a boil, then reduce the heat to low and simmer, covered, for about 1.5 hours. Add the carrots and potatoes to the pot and continue to cook until the vegetables are tender, about 30 minutes more.
Stir in the frozen peas and cook for an additional 5 minutes. Season with more salt and pepper if needed. Remove the bay leaves before serving.
4. Classic Apple Crisp
A comfort food list wouldn't be complete without something sweet to finish the meal, and apple crisp is the epitome of autumnal dessert perfection.
Ingredients:
6 cups of sliced apples
1 tablespoon of lemon juice
1/2 cup of granulated sugar
1/2 cup of brown sugar
3/4 cup of all-purpose flour
3/4 cup of rolled oats
1 teaspoon of ground cinnamon
1/2 teaspoon of ground nutmeg
1/3 cup of butter, softened
Instructions:
Preheat your oven and toss the sliced apples with lemon juice and granulated sugar, then pour into a baking dish. In a bowl, mix brown sugar, flour, oats, cinnamon, and nutmeg. Cut in the butter until the mixture resembles coarse crumbs. Sprinkle the crumb mixture over the apples evenly. Bake for 35-40 minutes or until the topping is golden brown and the apples are tender. Serve warm, maybe with a scoop of vanilla ice cream for an extra indulgent treat.
Read More: 6 Quick and Easy Side Salad Recipes
Wrapping up
As we bid farewell to the warmth of summer and welcome the crisp embrace of autumn, these savory and satisfying comfort food recipes remind us of the simple joys of the season. From Chicken Alfredo to hearty Beef Stew and the aromatic Rustic Pumpkin Soup to the sweet, cinnamon-kissed Classic Apple Crisp, these dishes are a culinary example of comfort and happiness. Fall is a time to savor the harvest and find solace in the kitchen. So, whether you're gathered around the table with loved ones or enjoying a solo meal, these recipes bring a sense of togetherness and warmth.